The Saluki Women Awards celebrate and honor SIU alumnae who contribute to the advancement of female leaders, demonstrate exemplary leadership, and make significant contributions to our university.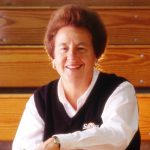 Saluki Woman of the Year: Dr. Charlotte West
Dr. West retired as SIUC's Associate Athletics Director in 1998 after serving the university for 42 years as a faculty member, coach, and administrator. From 1957 to 1975, she coached five women's sports: basketball, golf, softball, volleyball, and badminton. In 1969, West led the women's golf team to a first-place national championship and the women's basketball team to a fifth-place finish in the national championship. West's women's basketball teams went 113-51 in 12 seasons. She served as director of Intercollegiate Athletics for Women from 1960 to 1986. Under her leadership at SIU, women's athletics became a nationally recognized program with a budget of more than $1 million for 11 varsity sports. After the merger of SIU's men's and women's athletics in 1986, she served as associate athletics director and senior woman administrator for one-year, interim director for one year, and returned to the role of associate athletic director and senior woman administrator until her retirement in 1998.
Dr. West is a pioneer for Title IX for her contributions as an advocate for Women's sports.

Saluki Women's Trailblazer Award: Marsha Ryan, MD/JD
SIU Law Alumni, Assistant Professor, SIU School of Medicine, Adjunct Professor at SIU School of Law,  and Co-Chair of SIUF Women's Leadership Council
Dr. Marsha Ryan earned her MD from the University of Oklahoma and finished her residency at the University of Missouri-Columbia. She practiced general and breast surgery in Carbondale until her retirement in 2017. Dr. Ryan received her JD from the SIU School of Law in 1987. Dr. Ryan has held several medical staff appointments at Memorial Hospital of Carbondale, serving as chairman of the department of surgery and chief of staff. She was the medical director of SIH's Breast Center.
In addition, Dr. Ryan served as president of the SIU Foundation Board and was the campaign chair for the Foundation's $100 million-dollar Opportunity Through Excellence campaign. She is also a former member of the SIU Board of Trustees, serving from 2017 until 2019. Dr. Ryan serves as director of her family's philanthropic 501 (c)(3) Garwin Family Foundation and has been very involved in the Carbondale Arts Community and has been the recipient of a variety of community and university awards.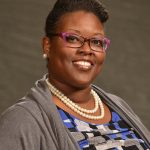 Saluki Women's Emerging Leader Award: Lolita Mack
Ms. Mack is a two-time graduate of SIUC. She holds a B.F.A. degree in Graphic Design with a minor in Art History. In 2006, she received her M.S.Ed in Workforce Education and Development with a specialization in Program Leadership. She is currently a doctoral candidate in the W.E.D. program at SIUC. She has approximately 20 years of experience within the higher education field. Lolita currently serves as the President of the SIUC Black Alumni Group and the Past President of the Illinois TRIO Association. She gives back to her church (Hopewell Missionary Baptist Church), campuses (Southern Illinois University Carbondale and Southeastern Illinois College), and the entire southern Illinois community.
Lolita's Favorite Quote: "Life is not about how much we get, it's about how much we share and the impact we have in the life of others."
Learn more about the Saluki Women's Weekend on September 9 and 10, 2022, and support Saluki women trailblazers: siuf.org/saluki-women