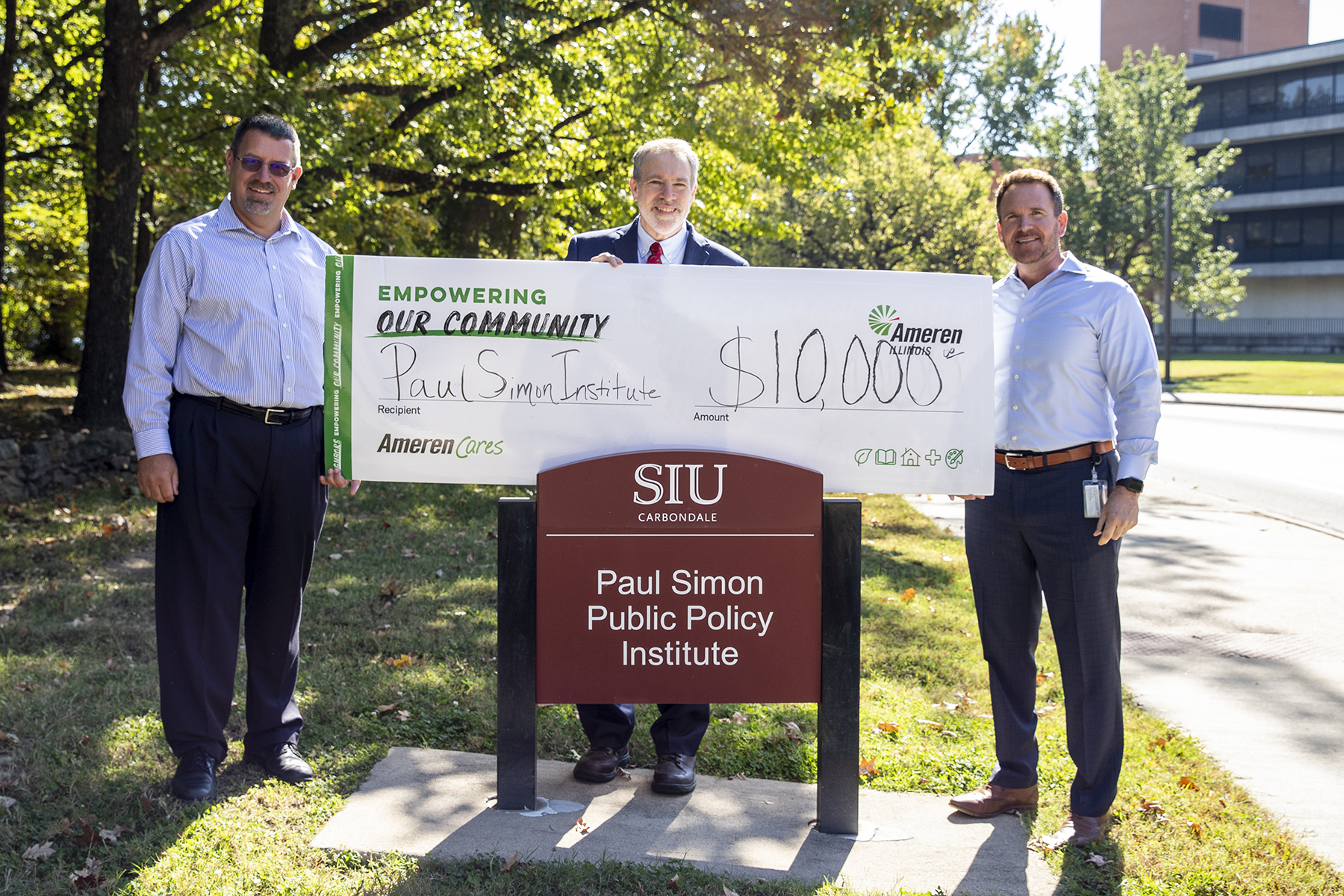 The Paul Simon Public Policy Institute at Southern Illinois University Carbondale received a $10,000 grant from Ameren Illinois to expand its "Illinois Authors" speaker series statewide.
The institute started "Illinois Authors" in August to meet the writers who bring the Prairie State to life. The series builds on the institute's "Illinois 101" essential reading guide, for which several Illinois leaders recommended histories, biographies, novels, or essays to provide a deeper understanding of the state.
The funding from Ameren Illinois will allow the institute to host a series of public events in 2022 in Carbondale and other Illinois communities.
"The Paul Simon Public Policy Institute is very grateful to Ameren Illinois for this generous grant," John Shaw, institute director, said. "It will help the Institute expand our 'Illinois Authors' program, which seeks to deepen our understanding of Illinois through compelling conversations with Prairie State authors. This grant will be instrumental as we present these conversations throughout Illinois."
The grant funds were made available through the Ameren Cares program. Brad Kloeppel, regional director of natural gas operations for Ameren Illinois, said the key focus of the Ameren Cares program is to connect the company with the communities it serves to help empower and improve the quality of life in Ameren Illinois' service territories.
"Illinois has such a rich history and we're happy to support the Paul Simon Public Policy Institute as it helps expose students and the community to its literature as a way to successfully move forward," Kloeppel said.