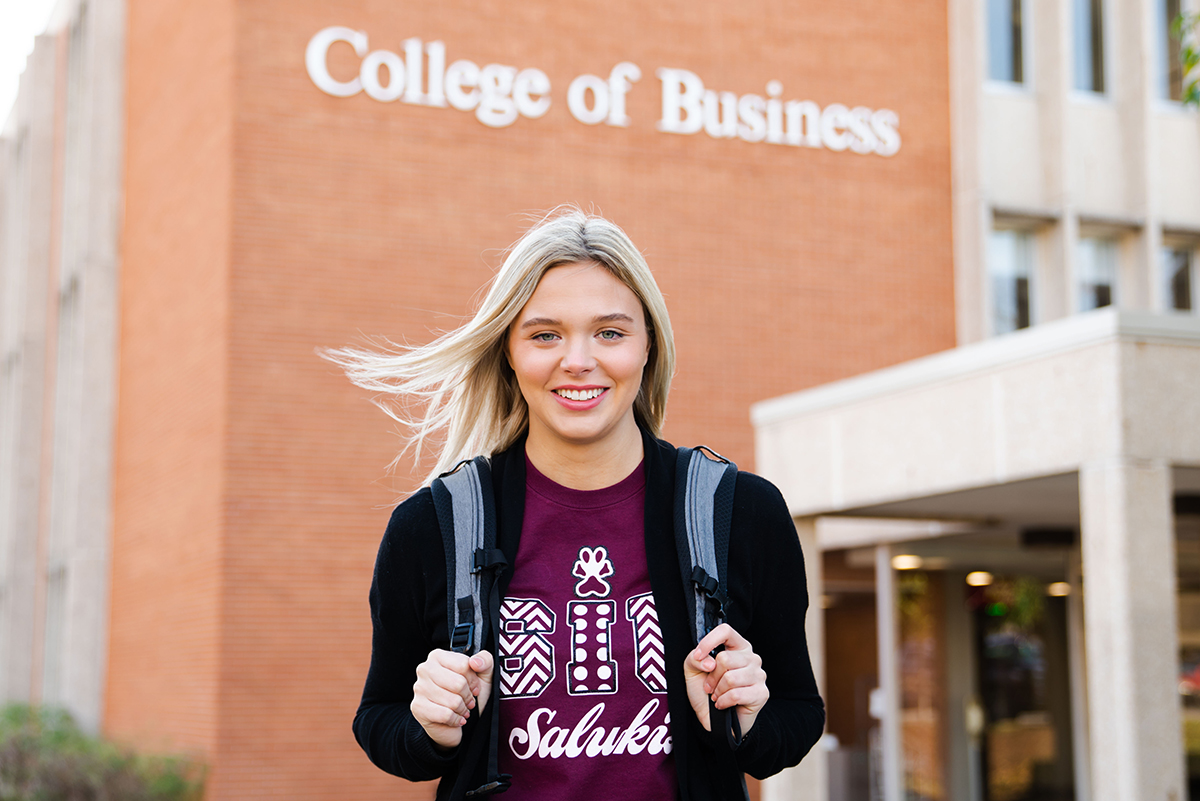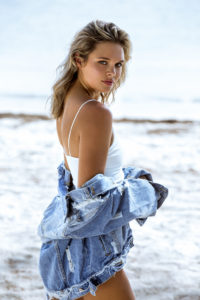 Madeleine Cravens, a Du Quoin native, is a senior studying marketing in the SIU College of Business. She received the Covington Entrepreneurial Award. The scholarship was established by Jon and Patricia Covington. The award is available to marketing undergraduates, who are from Southern Illinois, are working while taking classes and have a goal of owning a business.
Why did you choose SIU? SIU was an easy choice for me. Both of my grandparents, all of my aunts and my dad graduated from SIU with their degrees. My dad was also a part of the SIU football team. The first time I came to visit SIU I knew it is where I wanted to be. It felt like my home away from home, and I have loved my journey here at SIU.
What inspired you to choose your area of study? I would like to say that the decision process of choosing my area of study was simple, but it was not … at all. I changed my major three times before I decided on marketing. I am a people person, and I enjoy anything to do with public speaking. I loved the freedom that a marketing degree would give me. I have also had a love for the medical field, but knew that was not the exact fit for me. My grandfather and father are business owners, so I also enjoy business. I chose marketing so I could pursue a career in medical device sales, and I do not regret my decision for one second.
What was your reaction when you received the Covington Entrepreneurial Award?
I still remember exactly where I was when I found out I had won this award. I was walking into the Student Center for lunch when I received the email. My first reaction was to call my dad. I was in disbelief, and I was so grateful that they felt I was the perfect recipient for this award.
How will the Covington Entrepreneurial Award help you make a difference in society? I am so grateful for this opportunity and what this award has done for me. Achieving this award was one of those moments that I will never forget, and I would like to give that feeling back to someone. Since winning this award, I have done my best to give back to society and help others as much as I can.
Do you have a message that you would like to say to Jon and Patricia Covington?
Yes, and I would like to start with a thank you. Thank you for seeing me as the best fit for your award and trusting in me to take this award and make something great of it and be an example. This award helped me achieve my degree and reach the point in my journey that I am at today. You are appreciated, and I am so thankful for donors like you.
Why should donors consider establishing a scholarship fund for students? Without donors, a lot of the students at SIU would not receive their degree or maybe not even attend college. Scholarships are so important and can change a student's life. Since I have received this award, I will become a donor in the future so that I can hopefully give a student the same experience and chances that I was given. The students are so grateful and have a great deal of appreciation for our donors. If you are not a donor, I highly recommend rethinking it or learning more about it.
Has receiving this scholarship inspired you to give back to SIU in the future? Receiving this scholarship has most definitely done that for me. I know the comfort, happiness and sense of achievement it brought me, and I would like to give that back to another student someday.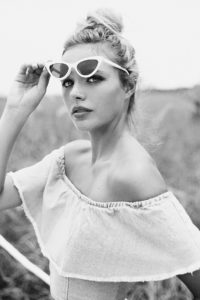 Share a fun fact about yourself: A fun fact about myself would be that I am an internationally signed modeled in three different countries and with four signed agencies.
Tell us about your modeling career: My modeling career started in May of 2018 when I signed a worldwide contract with NEXT Models. That September, I moved to Miami by myself. It was one of my greatest learning experiences and biggest challenges I have ever faced. My freshman and sophomore years of college were some of my favorite years, and I was going to be giving up the Fall 2018 semester, to move away. Little did I know, this move was the first door to an amazing career. I booked my first job there in Miami, with Venus Williams tennis line. I met so many amazing people and do not regret my time there at all. I returned home to Du Quoin that December and signed with Wilhelmina Models in Chicago. This is when my career took off and has changed my life forever. Since I have been with Wilhelmina Chicago, I have had opportunities that I am forever grateful for and will never take for granted. I have had the opportunity to work for Ralph Lauren, Vera Bradley, Nike and those are just to name a few. In July of 2019, I signed with Bookers Modeling Agency in Hamburg, Germany, and New Model Agency in Athens, Greece. I moved to Germany in August and had the experience of a lifetime. Picking a career that has been so demanding while I have also been trying to be a college student, has been nothing but hard, but I would not change it for a second. Signing with these agencies and beginning to work and travel to a different state, four times a week forced me to grow up extremely fast. My junior and senior years of college were not your typical years, but without the determination I had to succeed with this, I would not be where I am today. This career is something I hold near and dear to my heart and always will. It has taught me perseverance, growth, strength, rejection and independence.
How does SIU help you balance both modeling and learning?
When my career began to take off, I was in the thick of my junior year. There were weeks I was in Ohio, Monday through Tuesday; Wisconsin, Wednesday to Thursday; and would only be home on Friday. My professors at SIU have been nothing but understanding and supportive of my career. They have made accommodations to my school work, responded to my emails at 10 p.m. asking about an assignment I missed the lecture for and have continued to follow my journey even after my time with them was finished. I will always thank SIU because without its support and help, my career would not be where it is today.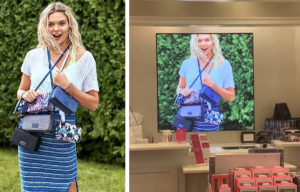 What has been the highlight of your modeling career while being a student?
My modeling career and my years as a college student are both more than I could have ever asked for. The highlight of my modeling career so far, was my opportunity to work with Vera Bradley in Connecticut and be the face of their new campaign for 2020. I had to miss four days of class and my professors did not blink an eye. They were so happy for me.
What are your plans after graduation?
I will graduate from the College of Business on May 9, 2020. While I will continue to pursue my modeling career, I will also be pursuing a career in medical sales.
What does being a Saluki mean to you?
A Saluki to me means pushing yourself to the best of your ability and to never quit. I will always take pride in being a Southern Illinois University Saluki. It is my family, and it has given me some of my greatest adventures and trials.
Engage with us on LinkedIn, Facebook, Twitter and Instagram.