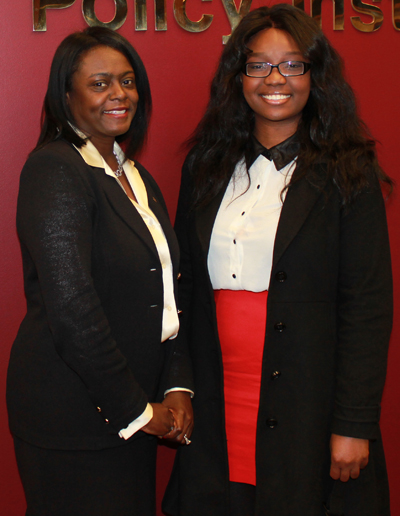 Margaretmary Emefiele, a junior from Chicago majoring in political science, has been awarded the Jerome Mileur Internship by the Paul Simon Public Policy Institute.
The internship will send at least one student each spring to Springfield to gain experience working in state government. Priority is given to students majoring in political science, history and journalism. Students who have reached junior status are eligible.
Emefiele said she wants to do public policy analysis dealing with health care issues in a state agency. These agencies are now involved in implementing new federal health care legislation, and, trying to manage rising costs in the state's Medicaid health care program. Dr. Linda Baker, a visiting professor at the Paul Simon Institute, will serve as her mentor in Springfield.
Emefiele is a native of Nigeria who moved to the U.S. at the age of 11. During a study abroad trip to Ghana, she visited Parliament and says: "I realized even more that governance is what I wanted to participate in for a lifetime. Although I support grassroots movements, lobbying and such, decisions that impact lives are ultimately made by people who hold higher positions within institutions."
After completing her Mileur Internship, she hopes to attend graduate school to earn degrees in public administration as well as diplomacy and international relations.
Jerry Mileur is a southern Illinois native who holds two degrees from SIU Carbondale. A lifelong educator with a passion for teaching, politics and baseball, Mileur retired as chairman of the political science department and the University of Massachusetts Amherst. He also owned a minor league baseball team for many years.
Mileur serves on the Institute's Board of Counselors and is the author of books on the St. Louis Cardinals. He also endowed the Morton-Kenney Lecture Series at SIU Carbondale.