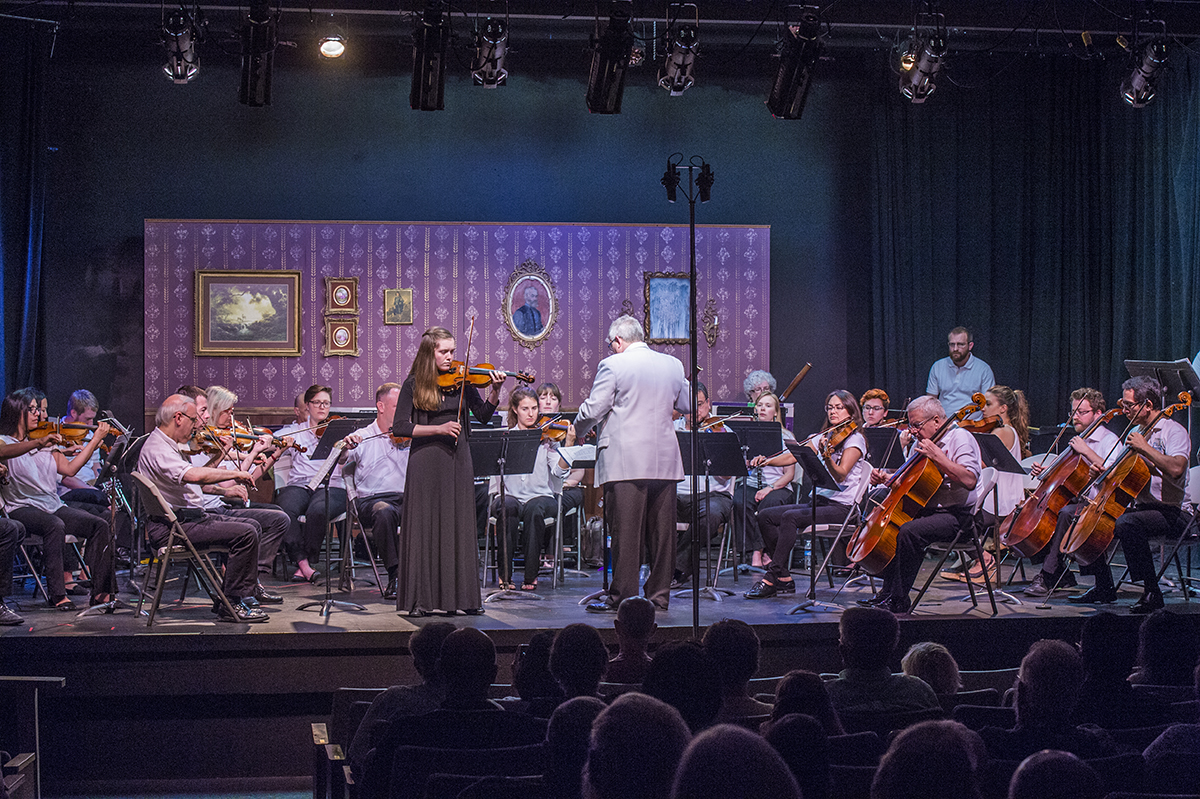 With a $15,000 grant from the SIU Foundation, the School of Music provided educational and artistic endeavors, benefiting students and the community at large.
"Within the School of Music, I tried to ensure the funds were allocated to activities benefiting a broad cross-section — including vocalists and instrumentalists, soloists and ensembles, classical and non-classical, new music and traditional," Eric Lenz, the school's interim director, said.
Below is a list of the events the grant helped fund:
Outside the Box
Arguably the most impactful activity sponsored by School of Music, this year's new music festival featured an impressive slate of guest composers (Stephen Demski, Arthur Gottschalk) and performing artists (Apollo Chamber Players). The nine-concert series highlighted guest artists, SIU faculty and performance students.
Verdi Requiem at Shryock Auditorium
A performance of the Requiem Mass by Guiseppe Verdi is a once-in-a-lifetime experience. This year's marquee event was no exception. Filling the stage to capacity in Shryock Auditorium, SIU Symphony, Concert Choir and Choral Union were joined by guest ensembles from SEMO, John A. Logan College and Southeast Illinois College.
SIU Guitar Festival
Funds supported guest artists from Mexico and Puerto Rico, including Aldemar Valentín, who collaborated with SIU Assistant Professor of Guitar, Dr. Isaac Lausell. Additional funds helped defray cost of new equipment purchase (bass amp) associated with guest artists in the jazz area.
Southern Illinois Music Festival/Young Artist Program
The 15th annual Southern Illinois Music Festival (May 24 through June 9) featured more than 30 performances throughout Southern Illinois, at venues in Carbondale, Marion, Carterville, Murphysboro, Anna, Cairo, Makanda, Du Quoin, Christopher, Johnson City and Alto Pass. The highly acclaimed festival, which draws on members of the New Chicago Chamber Orchestra who perform side-by-side with SIU faculty and advanced performance students.
Engage with us on LinkedIn, Facebook, Twitter and Instagram.