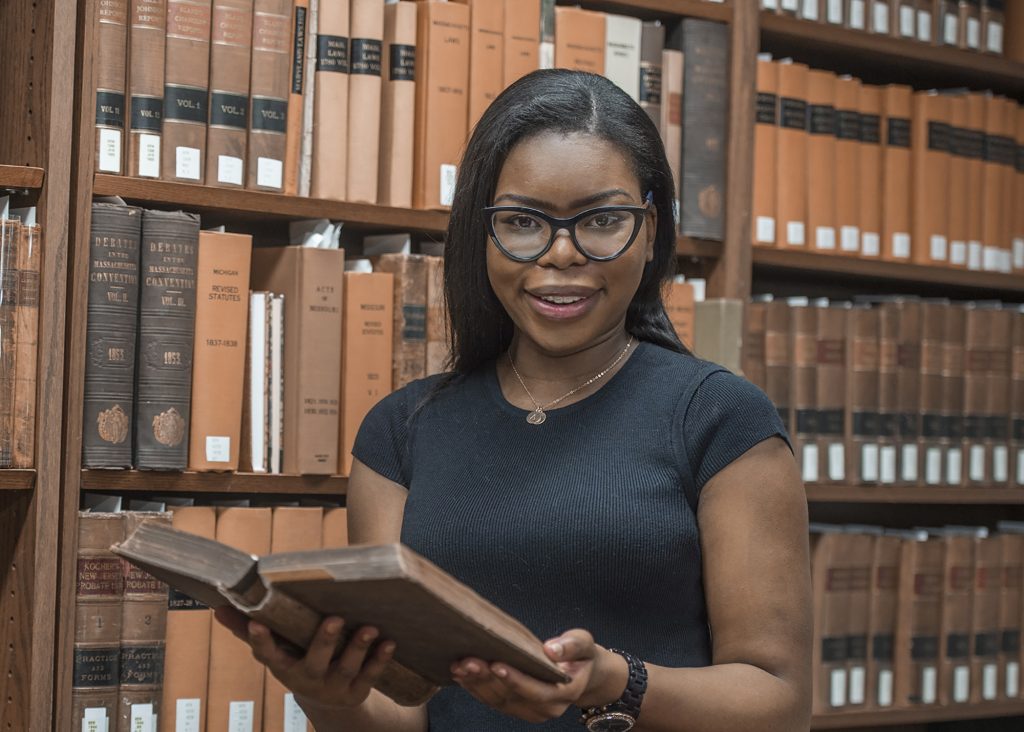 Welcome to a series of stories celebrating SIU's 150th anniversary.
By Rebecca Renshaw
Longtime civil rights leader, lawyer and activist Frankie Muse Freeman passed away earlier this year at the age of 101.
Freeman, whom some would later call "Frankie Freedom" became a civil rights attorney who fought to end segregated housing and promoted equal rights in St. Louis and nationwide during the civil rights movement.
Upon her passing, Ameren Corporation established the Ameren Corporation Frankie Muse Freeman Trailblazer Scholarship. In October 2018, Ameren contributed $5,000 to the SIU School of Law. This will be the first of four payments of $5,000.
The scholarship specifications stipulate that the award be given to a full-time third-year law student in good academic standing, with specific preference given to a student who identifies as a female from an under-represented community with a demonstrated commitment to diversity and social justice.
The first recipient of this award is SIU law school student Adaku Oti. Oti is a third-year SIU law school student from Toronto who is deeply committed to humanitarian efforts. She was nine-years-old when she created a foundation in support of orphanages along the coast of West Africa. The foundation's most recent donation has gone to the Children's Home for the Deaf and those with Mental Disabilities in Accra, Ghana in January 2018 in hopes to advance the quality of life for the children and young adults that reside there.
"Receiving a scholarship from a company such as Ameren encourages me tremendously," said Oti. "I am humbled they thought enough of my humanitarian efforts to help. Receiving this from Ameren makes me realize that everyone can contribute something small and it just might end up becoming something bigger."
"We are very proud of the work of Adaku Oti, whose passion for helping those less fortunate embodies the founding mission of the SIU School of Law, which was "created in the public interest to serve the public good," said Cindy Buys, interim dean for the SIU School of Law.  "We also are grateful to Ameren Corporation for their support of our law students. These types of scholarships facilitate our students' success in law school and beyond," Buys said.
To learn more about how you can give to the SIU School of Law, visit http://foreversiu.org/colleges-units/law.php.To learn more about the Forever SIU campaign, visit www.foreversiu.org.
Engage with us on LinkedIn, Facebook, Twitter and Instagram.