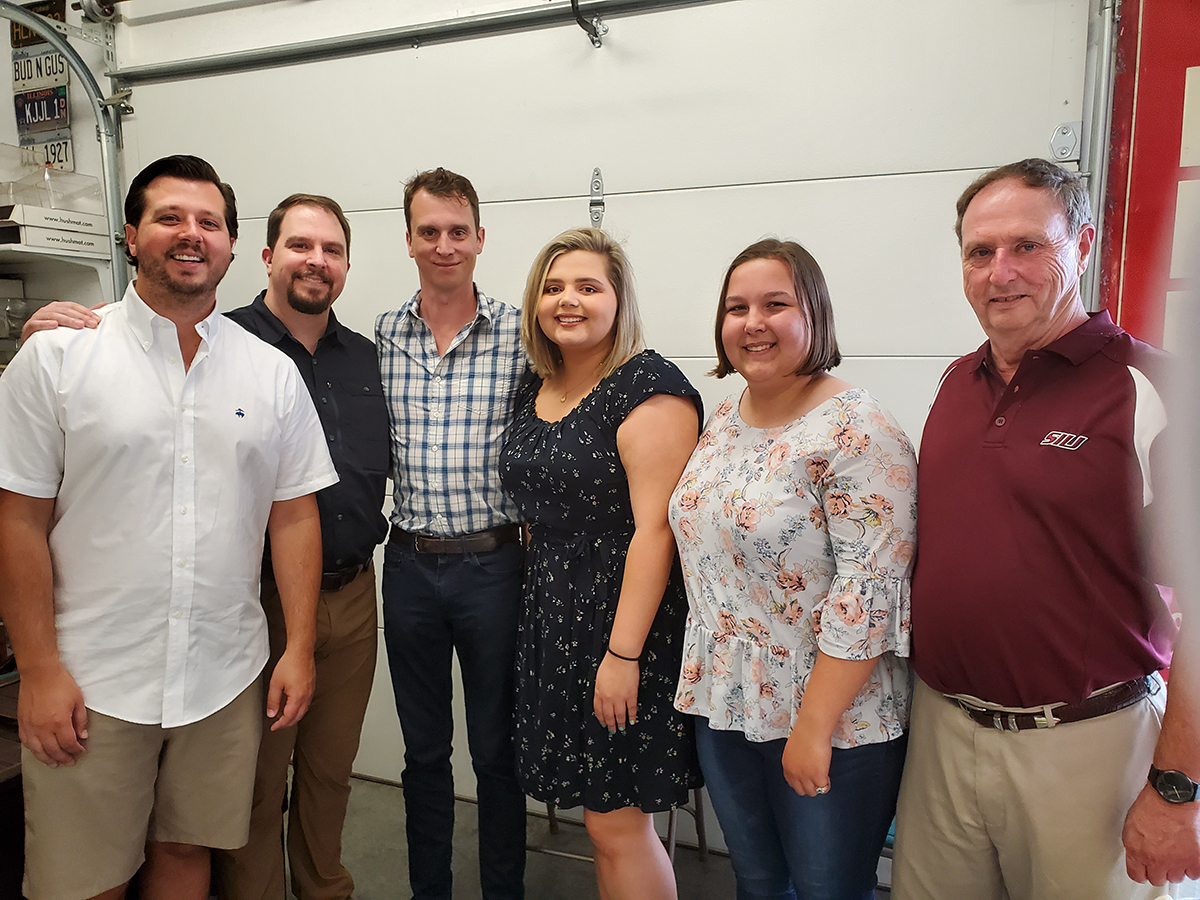 By Rebecca Renshaw
On Saturday, June 8, the family of Barb Brown held the annual garden party at the Leavitt family farm in Ellis Grove to raise funds for the Barb Brown Memorial Fund. Proceeds of the fund will be used to continue the service and teaching legacy of Dr. Brown.
Mikayla Cain was a recipient of the scholarship and attended the event. "It was a lovely event and it was nice to get to know Barb Brown's sons and learn more about Dr. Brown," Cain said.
The scholarship recipients received a DVD which contained a documentary about Dr. Brown's run for state senate. Brown passed away May 5, 2016.
"Dr. Brown was a force to be reckoned among women and in southern Illinois politics. I feel so honored to receive her scholarship," Cain said.
A senior, Cain is majoring in political science with a minor in journalism. Her plan after graduation is to serve as a congressional constituent caseworker where she will act as a liaison between constituents and federal agencies.
Cain says the scholarship will make a big difference in her life. "Since I am an independent student, this scholarship will help me tremendously. I won't have to take out extra loans to get by," Cain said.
Engage with us on LinkedIn, Facebook, Twitter and Instagram.