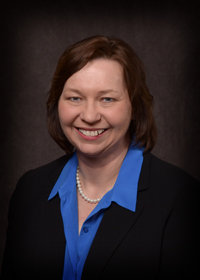 A woman known as an accomplished fundraising strategist has joined the development and alumni relations team at Southern Illinois University Carbondale.
An Indiana native, Patricia M. Moline began her tenure as associate vice chancellor for development and alumni relations on April 29.
Previously, Moline was at Oklahoma State University, where she led and managed comprehensive fundraising for the University's five campuses as vice president for development. She also served in multiple development-related positions during a 14-year span at Iowa State University, which culminated with her tenure as associate vice president for development at the Iowa State University Foundation. In this role, Moline directed and led the Women's Giving Initiative, increasing the total amount of giving from women by 138 percent.
Moline also has held positions at Kansas State University, Armstrong Atlantic State University in Savannah, Ga., and Florida State University.
"My passion is helping make universities better – for students, faculty, alumni and beyond. I know what an institution on the move like Southern Illinois University can do to change lives and impact the future; and I'm excited to become a part of that," she says. "I welcome this opportunity to coordinate efforts with our staff, and cultivate support from alumni, donors, businesses and corporations in support of this fine institution."
Moline earned a master's of music education, and a master's of music from Florida State University. She also holds a bachelor's of science in mass communications, and a bachelor's of music with a focus on performance, both from Miami University in Oxford.