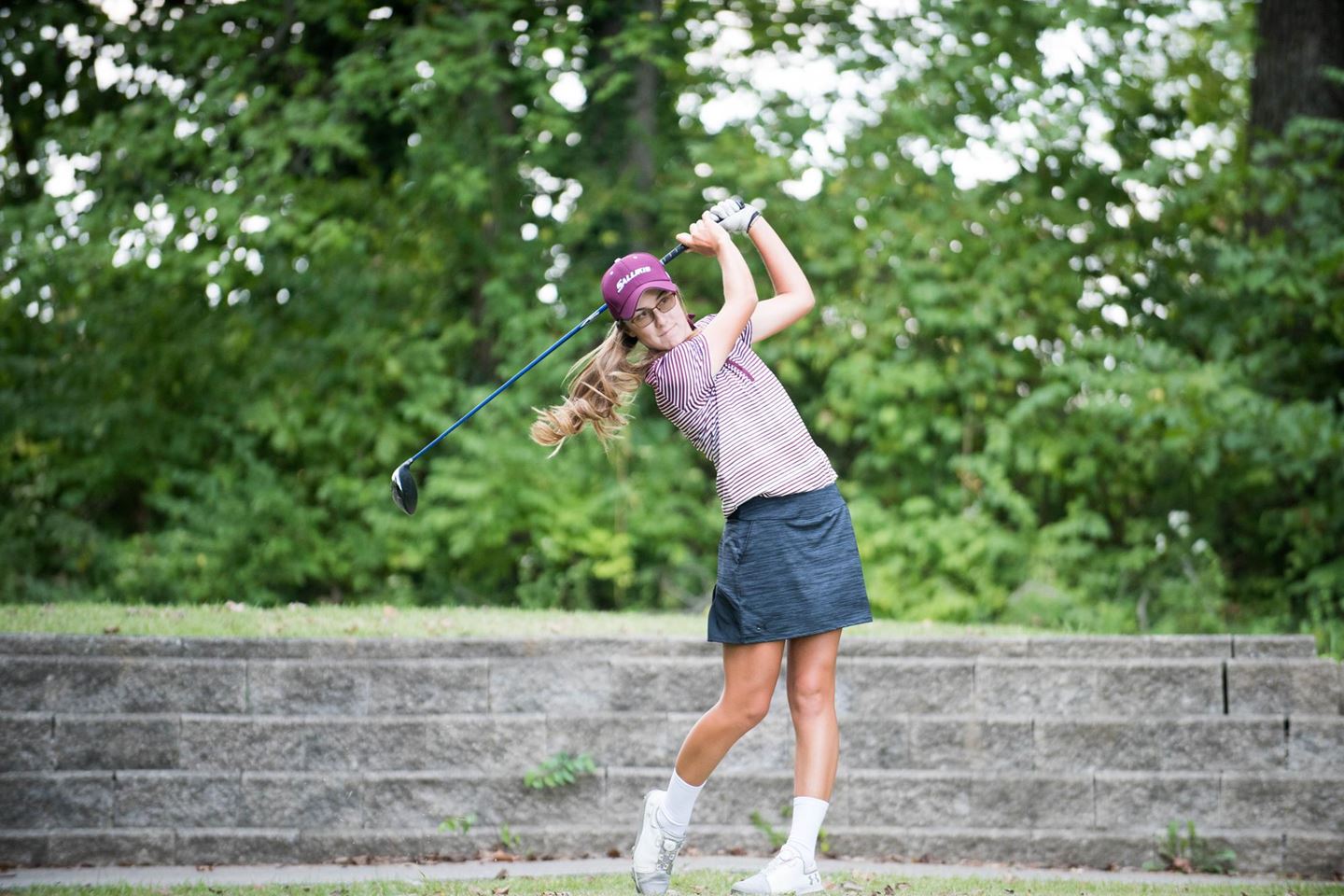 Welcome to a series of stories celebrating SIU's 150th anniversary.
By Ron Reeves
CARBONDALE, Ill. — Emilyee McGiles, a sophomore on the women's golf team from Orland Park, Illinois, received the Jane Talley Phelps Scholarship for the 2018-19 academic school year. McGiles is currently studying exercise science with the plan to attend physical therapy school after graduation.
"My journey thus far has exceeded my expectations," said McGiles. "I have met so many incredible people here that help me every day, from my professors and coaches to my teammates and many more."
McGiles has excelled on and off the course at SIU. During the 2017-18 season, she received two separate honors from the Missouri Valley Conference – Academic Honor Roll and Golfer of the Week (Sept. 20).
"I am very happy that Emilyee was selected for the Jane Talley Phelps Scholarship," said women's golf coach Danielle Kaufman. "It is well deserved; she works very hard and has no problem leading the team."
McGiles' Golfer of the Week performance was followed by her eighth place finish at the Ball State University Cardinal Classic. She finished with a career low of 220 (+4) which also ranked sixth in the Saluki record book for all-time low 54-hole score.
McGiles' freshman year was stellar with an average of 78.2 strokes per round. She also shot a career low of 71 at the MVC championships and finished in the top-10 at three different tournaments.
"I can't imagine myself being anywhere else," said McGiles. "To be a recipient of the Jane Talley Phelps Scholarship is an honor and I am very thankful. Jane was an avid sports fan and I wish I had the chance to meet her. Every time I play a round of golf, I will be thinking of her."