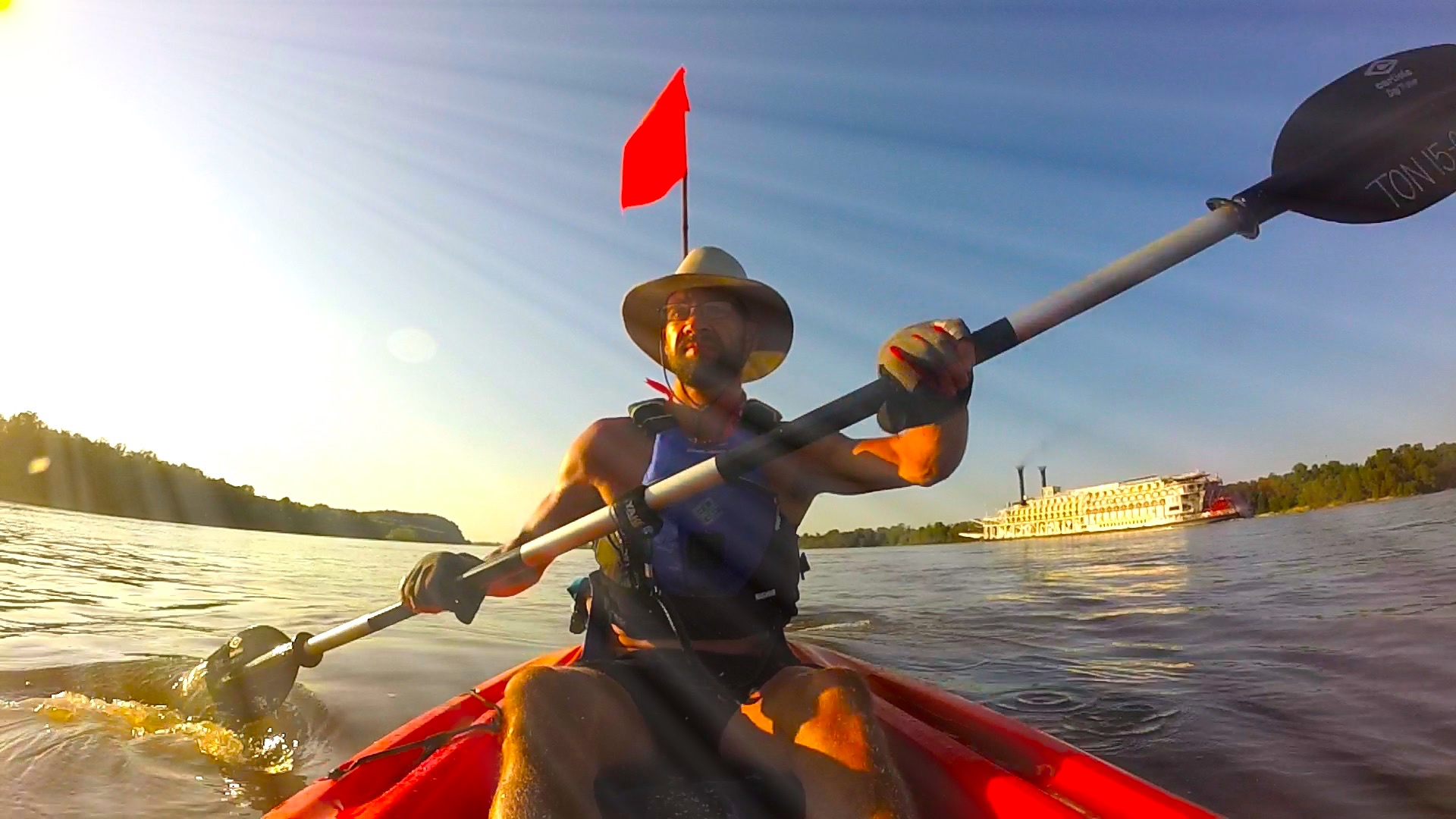 By Jeff Wilson
Greg Nejmanowski, like many SIU students, enjoys the great outdoors. Of course, he's probably the only one with a plan to canoe the entire length of the Mississippi River.
That's right, Nejmanowski is planning to hop in his canoe on May 24 in the Minnesota headwaters of the world's third-largest river and paddle his way to the Gulf of Mexico. More than just a thrill-seeker, he's doing it for a cause.
"It's called Paddle for Patriots," said Nejmanowski, an SIU alumnus, Touch of Nature graduate assistant and Veteran Adventures coordinator. "I'm going to be raising awareness and money for the Veteran Adventures program."
Veteran Adventures offers outdoor activities to post-9/11 veterans, including hunting, hiking, backpacking trips, whitewater rafting and more. The program is funded through grants and private donations, and it just recently lost a large state grant.
"We believe that through camaraderie, shared experiences, support and a common purpose, veterans can receive the tools necessary to navigate and overcome obstacles often encountered by those who have served our nation," Nejmanowski said.
So, to spur donor support, he's embarking a 2,300-mile trip down the mighty Mississippi. On paper, the plan is simple: Begin in Itasca State Park in Minnesota and spend two to three months canoeing down the river, camping on sandbars and gravel banks.
Of course, that's an oversimplification of what the trip entails. Nejmanowski expects the journey to involve varying circumstances, including more challenging conditions at the beginning, avoiding barge traffic, navigating areas controlled by locks and dams and fast-moving water from Alton to the Gulf.
Nejmanowski, who is American Canoe Association certified, took a 140-mile trip down part of the Mississippi last summer. He's also previously hiked the Southern Illinois River-to-River trail, which required trekking 160 miles over nine days.
"I've been paddling my whole life," he said. "Last summer, I did an adventure race (a multi-disciplinary event, including biking, paddling, hiking, etc.), and it lit a fire under me."
The trip will take Nejmanowski through 10 states and several major cities. He will be reaching out to local news agencies along the way and make his pitch for support of Veteran Adventures.
"The relationships formed during high-intensity and challenging situations are some of the strongest humans will ever create," Nejmanowski said. "Veteran Adventures aims to build those unwavering bonds with participants by providing challenging and adventurous opportunities that push them outside of their comfort zones."
To learn more visit, ton.siu.edu/program-areas/veteran-adventures. To support Touch of Nature and Veteran Adventures during the SIU Day of Giving on March 6, visit siuday.siu.edu.
Engage with us on LinkedIn, Facebook, Twitter and Instagram.