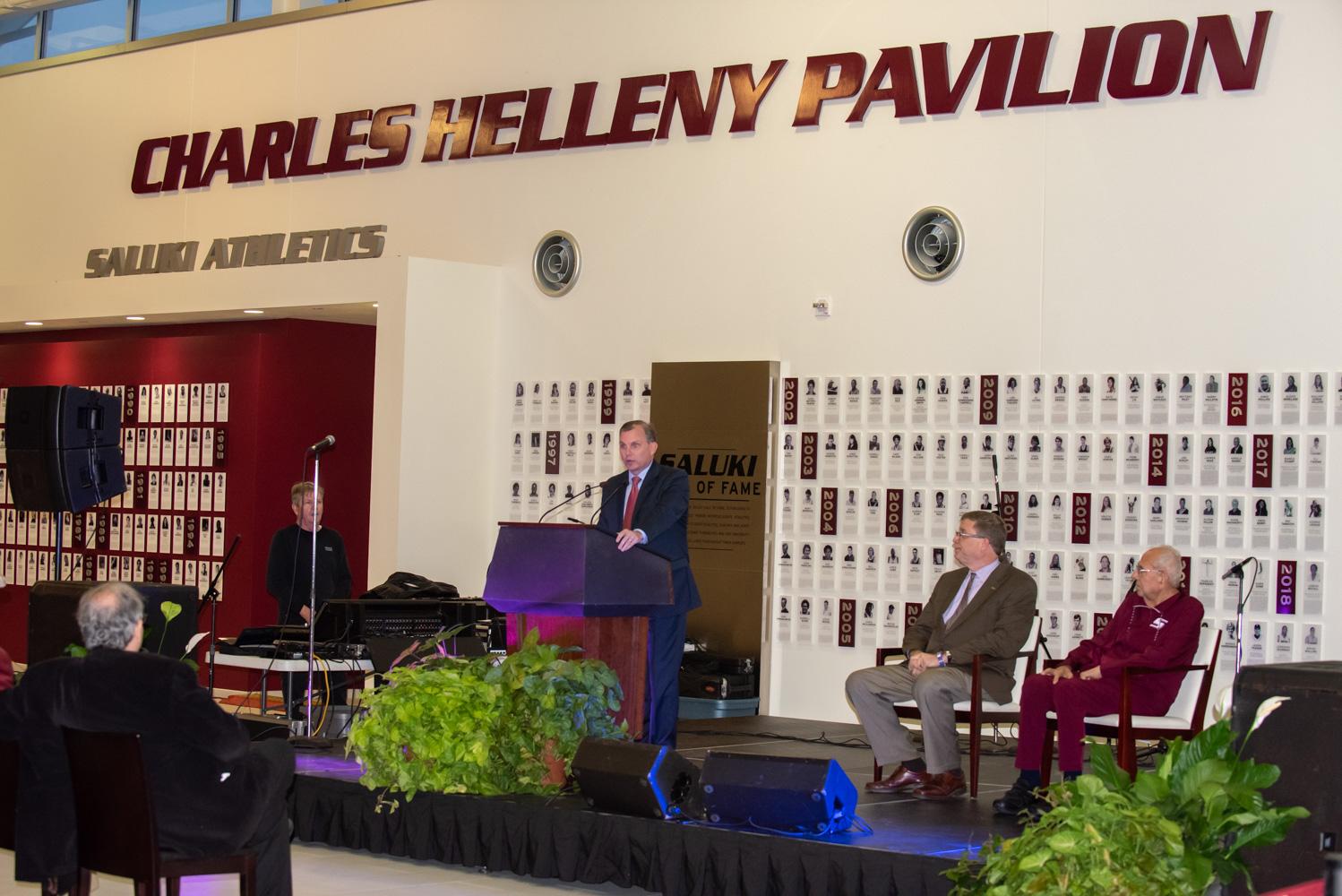 By Drew Novara
CARBONDALE, Ill. – Monday marked the inaugural celebration of the Charles Helleny Tip-Off Classic as the Salukis took on Buffalo at SIU Arena. In honor of the event, a special pre-game ceremony took place to rename the East Lobby of the arena as the "Charles Helleny Pavilion." In September, Helleny donated the fourth-largest gift in Saluki Athletics history.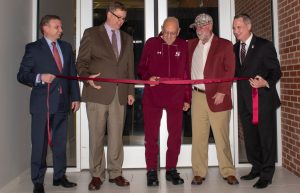 In honor of Helleny's gift, the first Division I men's basketball home game each year will be known as the Charles Helleny Tip-Off Classic game.
"I don't want to take anything away from the game itself," Helleny said. "I am embarrassed, but honestly this is a great honor, as I love SIU. We have had our ups and downs and we have always remained competitive."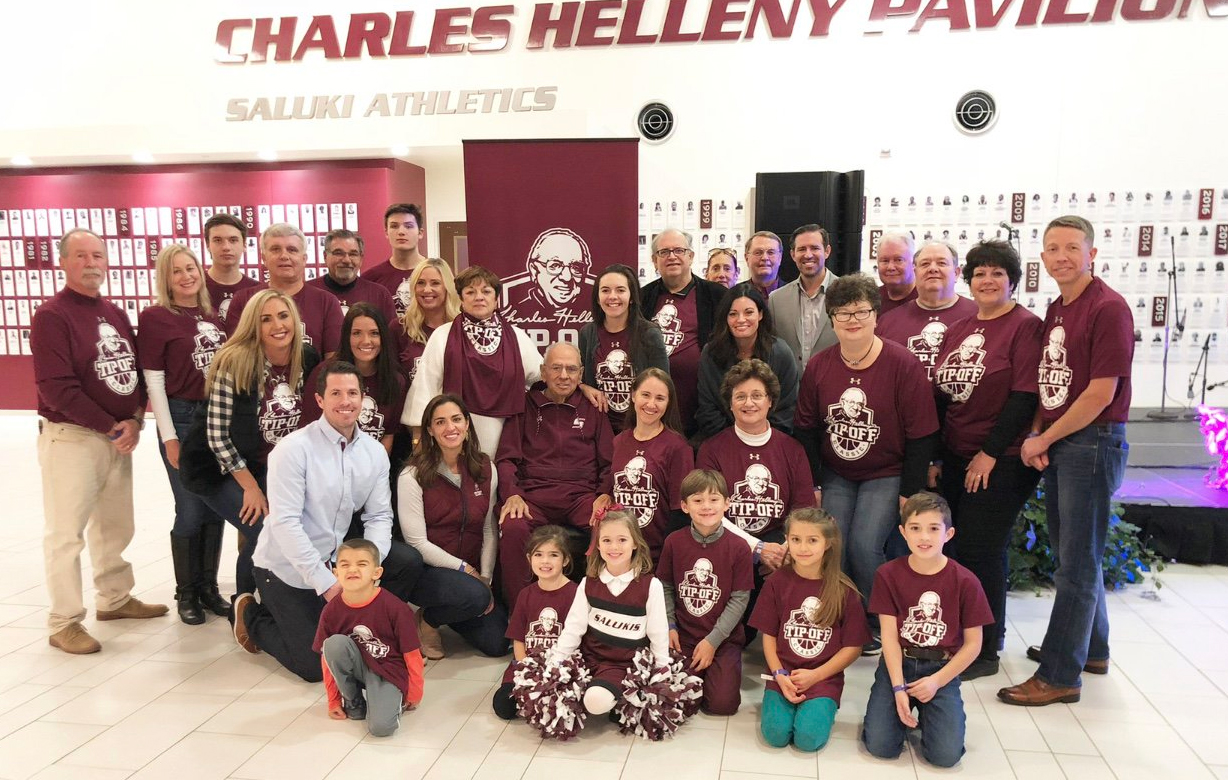 Helleny said his history with Saluki Basketball goes back to the Walt Frazier era, and he gets excited recalling the many signature home wins, such as the 2001 victory over eventual national runner-up Indiana and the thrilling battles with arch-rival Creighton. Those memories help fuel his desire to give back to SIU.
"Giving to the SASF is a commitment – not just a one-time donation — but a lifetime commitment," he explained. "Donors help offset the budget for the department and help secure funding for scholarships, trips and recruiting."
The Charles Helleny gift will continue to help support the SASF and the scholarship costs for 350 student-athletes in 17 intercollegiate sports, and will also help toward the Forever SIU campaign.
"The Charles Helleny Tip-Off Classic is a great way to honor Charles – a special and unique partnership created by Saluki Athletics and the Helleny family," SIU Associate Athletic Director Jason Fairfield said. "Charles has a long history with SIU and we wanted to be able to honor his legacy with something that will live on forever."
Engage with us on LinkedIn, Facebook, Twitter and Instagram.