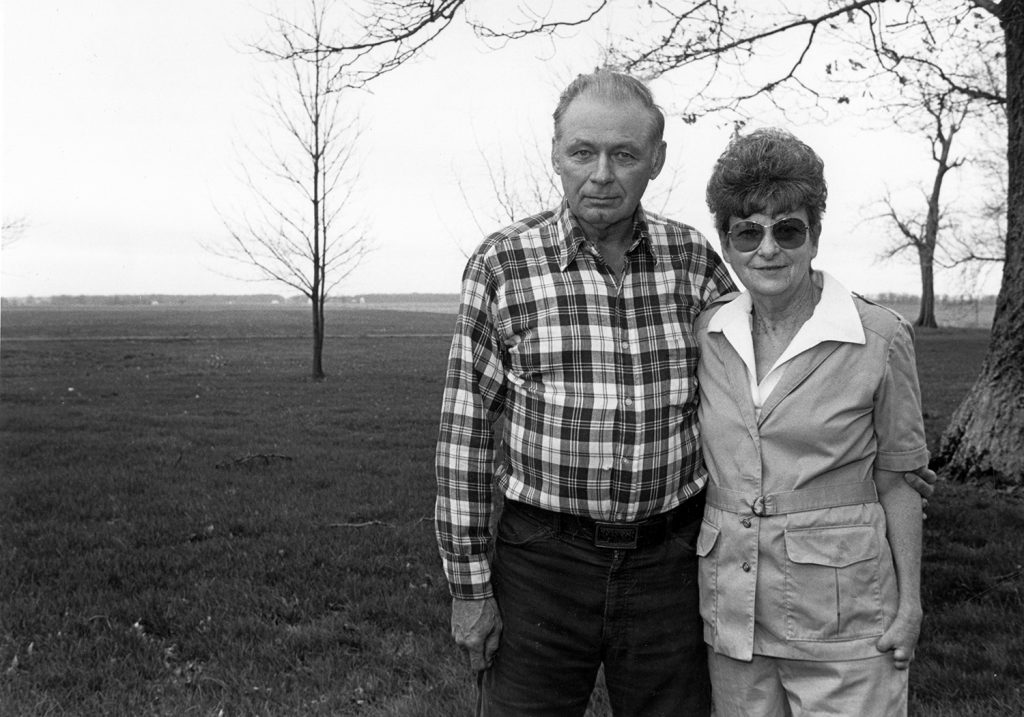 By Rebecca Renshaw
Gilbert Kroening first came to know Calvin Ibendahl when they both attended SIU as students. Later, their paths crossed again when Kroening returned to SIU as the dean of the College of Agriculture at the same time Ibendahl re-enrolled in SIU.
Ibendahl, a World War II and Korean War veteran, had been unable to continue farming while originally attending SIU, so he left the university during his senior year in 1956. He soon was able to buy a bigger farm and found success.
It was only when Kroening returned to SIU that he and William Doerr, then the assistant dean of the college, found a way for Ibendahl to finish his degree in agriculture.
Kroening, B.S. '59 and M.S. '60, explains: "Calvin only needed one or two more courses of general study courses, but his farming activities in the spring and fall always got in his way. So we found a way to allow him to start a course in the spring and then finish it in the fall."
At that point, Ibendahl and his wife, Jean, were successful, so it wasn't about getting the degree to make a living. It was more about finishing what he had started – and that's just what he did, earning his bachelor's degree in ag business in 1983.
While Calvin Ibendahl was considered an introvert, his wife was just the opposite. Ibendahl was considered a progressive farmer for his time, and his spouse was equally driven. As a strong proponent of women in agriculture, she served as vice chairman of American Agri-Women and was president of Illinois Women for Agriculture and chairman of the National Livestock and Meat Board. She also was a member of a U.S. Department of Agriculture task force to help improve high school agriculture economics programs.
"Those opposite personality traits are probably what helped them to be such a successful and influential couple," Kroening said.
The Ibendahls also initiated the Daughters of American Agriculture Scholarship in 1991. This scholarship is available to any woman between the ages of 18 and 23 who is engaged in farming, ranching or agribusiness. It supports the pursuit of accredited courses in agriculture leadership, communications, rural sociology, medicine or any other courses directly benefiting agriculture.
Calvin Ibendahl died in 2006; his wife continued the couple's legacy until her death in early 2017.
The Ibendhals maintained a strong affinity for SIU, and in the early 1970s they gave a substantial real estate gift to the university. In their last years they arranged to give an estate gift of $300,000, ensuring that their legacy could be carried out far beyond their lifetimes.
Rhiannon Storm, development officer for the College of Agriculture, said she came to know Jean Ibendahl personally over the last few years.
"Jean wanted to make a mark and leave a legacy," Storm said. "Since they never had children of their own, she liked to think the SIU students were her children. She just had a helping heart. She'd be pleased to know students are the ones that will end up benefiting from the Ibendahl legacy."
To learn more about the needs of the College of Agricultural Sciences, visit http://foreversiu.org/colleges-units/agricultural-sciences.php.
Engage with us on LinkedIn, Facebook, Twitter and Instagram.