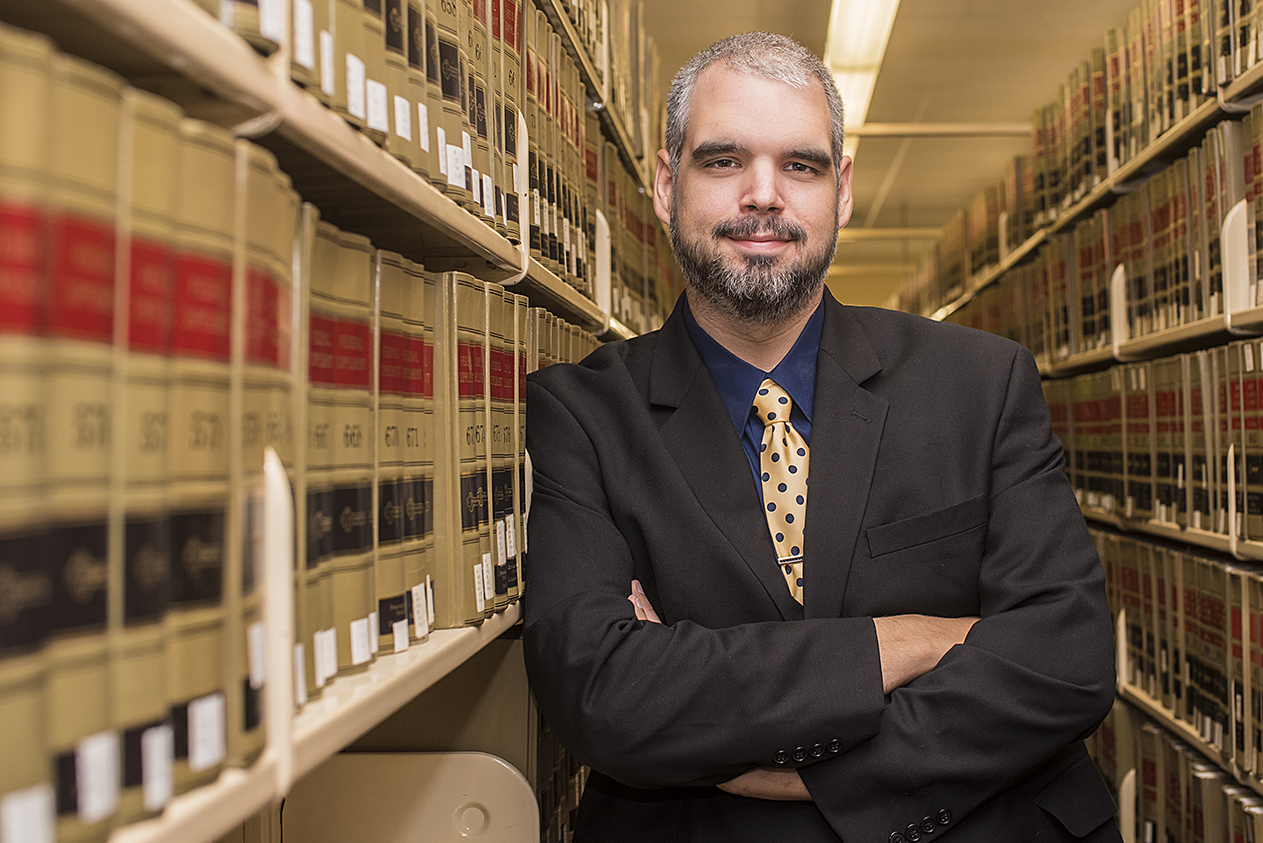 By Jeff Wilson
Nathan Davis is doing more than earning a degree from the SIU School of Law, he's gaining valuable, real-world experience.
A third-year law student, Davis is working on dozens of cases for the school's Civil Practice/Elderly Clinic.
"This is easily the best practical experience," he said. "There are not many law schools that offer elder law clinics."
Working with the law clinic allows Davis to go out and meet clients. It's something that will allow him to hit the ground running after graduation.
"You can walk out the door and drop into a role at a law firm," he said. "You'll have a pretty good idea of what you're doing. It makes you more marketable, in-demand."
The clinic offers a variety of services, including estate planning, debt collection and powers of attorney for health care and property. It's especially vital in the rural communities of Southern Illinois. All of his clients are older than 60 and most are very low-income.
"It's important. They have nowhere else to turn" Davis said.
Helping those that need it most is rewarding, and Davis said he appreciates the experience.
"It makes you feel good and brings a smile to your face," he said. "I say it's good for the soul."
Supporting the School of Law through the Forever SIU campaign ensures students are able to continue receiving such important training. It also helps ensure the community has access to law clinics that offer assistance to the elderly, veterans, juvenile, immigrants and victims of domestic violence.
For more information about the SIU School of Law clinics, visit www.law.siu.edu/academics/clinics/index.html. For more information about the school's fundraising goals, visit www.foreversiu.org/colleges-units/law.php.
Engage with us on LinkedIn, Facebook, Twitter and Instagram.