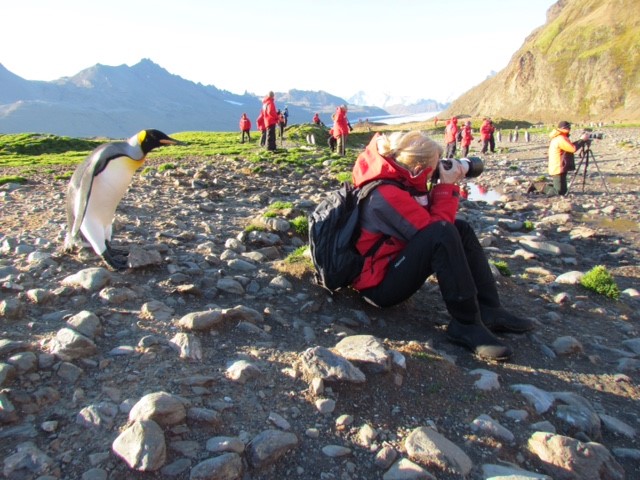 by Rebecca Renshaw
Nine hundred dollars. That was all she needed to remain in school.
But Darlene Albert Knott just didn't have it.
That was back in 1969, when she was a sophomore at SIU.
Knott grew up in the small town of Mulberry Grove, Illinois in a farming family of five children. While the family always had food on the table, her parents didn't have the extra money to continue her education in Carbondale after her sophomore year. And for her father, debt was something to be avoided.
"My father never borrowed money for my education," she said. "He was just co-signing on a loan on my behalf. It was my responsibility to pay it back. He just did not like debt and thought I had already borrowed too much for the first two years. … So I had to withdraw from school. It broke my heart."
It was a setback – though, thankfully, not a permanent one – for an intelligent young woman who made good grades in high school and impressed her high school math teacher so much that she encouraged her to apply to SIU.
She did – and, with a loan of $1,800, she arrived in Carbondale in 1967.
"My parents basically just dropped me off in front of Bowyer Hall in Thompson Point, and there I was," she said. "I knew no one – and, coming from a tiny, rural area, I thought Carbondale was this huge city. I met all types of people from other cultures and countries, and it was magical.
"While most kids complain about the size or condition of their dorm rooms, I thought mine was wonderful because it had an indoor bathroom."
Mark Knott, a Saluki patrol student at the time, recalls how he met his future wife.
"I was walking my rounds, and I kept running into this gorgeous girl in Lentz Hall," he said. "She turned me down several times, but finally she agreed to go out with me. I was smitten."
The Knotts agree that their professors at SIU made a tremendous impact on their lives.
"They were so passionate about what they were doing, and they took a genuine interest in the students," Darlene Knott said. "I think that's why SIU remains so near and dear to our hearts; it's because of the influence of our professors.
"That, and the fact that we fell in love there."
The couple married in 1970, and Mark Knott soon was drafted into the Vietnam War. By carefully saving their money, the Knotts returned to SIU and earned their degrees in 1975. They experienced successful careers in accounting and in securities brokerage firms until both retired to pursue a shared passion for travel. They have visited all seven continents, and their favorite destination is Africa, which they have visited 10 times.
"Our college educations transformed our lives, and we believe that education is the key to success and opportunity," Darlene Knott said. "I look back at my life growing up in a rural community, and kids just weren't encouraged to go onto college. Mark and I want to change that, so we created a scholarship for students in the Mulberry Grove area to receive an SIU scholarship for four years of room and board.
"We know that education was the opportunity to get out of a limited environment and go on to do something better. We just want to lend a helping hand so that no student should have to drop out of college and miss an opportunity to find success."
Engage with us on LinkedIn, Facebook, Twitter and Instagram.