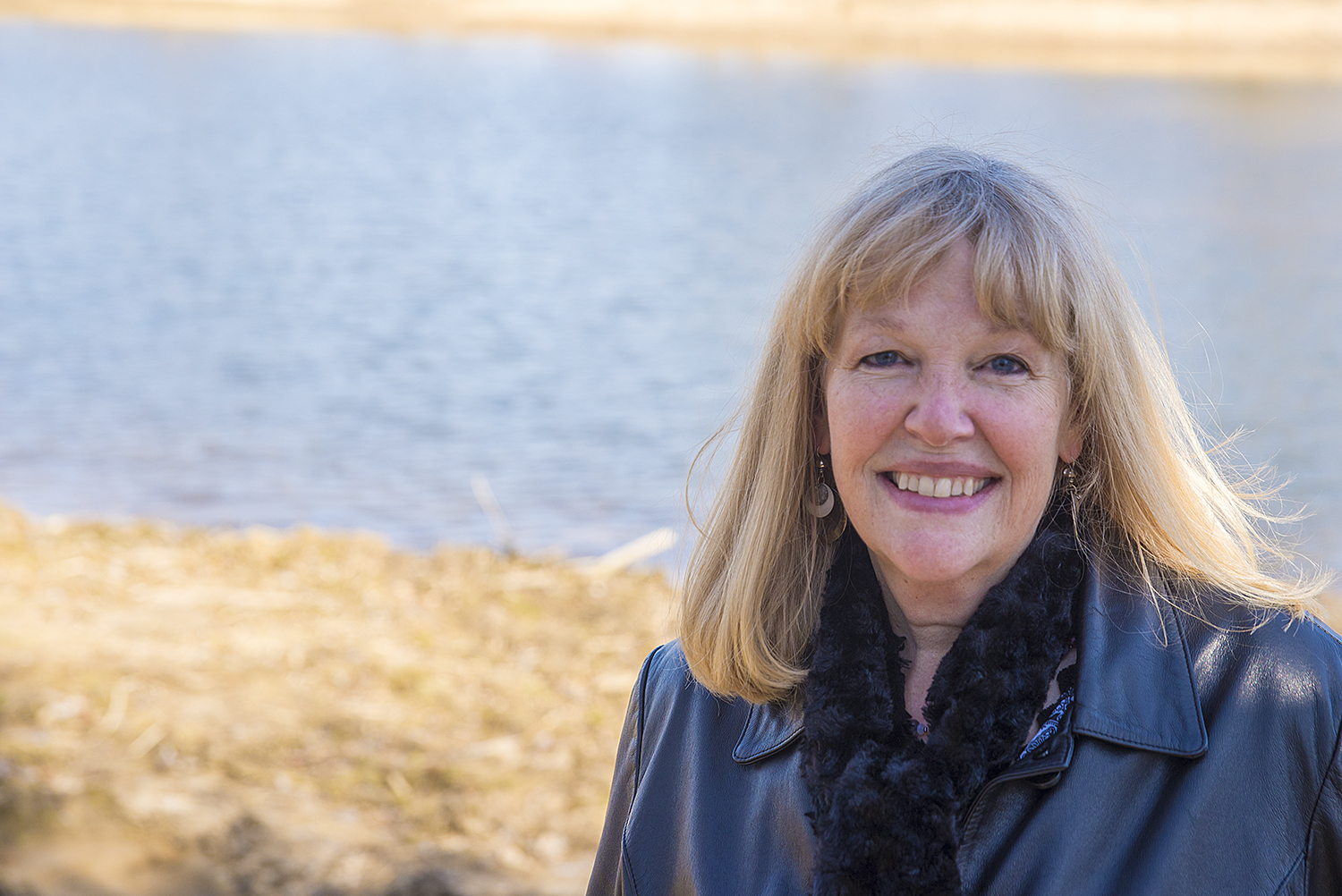 By Rebecca Renshaw
Laurie Achenbach has dedicated her professional life to science and SIU. On March 1, she strengthened that commitment by donating $10,000 on SIU's inaugural Day of Giving.
Her generous gift was the first individual donation on the Day of Giving and was directed toward the Campus Lake Beautification Project. She challenged others to join her in the effort to restore and enhance one of the preeminent landmarks on campus.
"The lake is what brings us all together each day," Achenbach, the dean of the College of Science, said. "You can step out of your office and walk a few feet to the edge of the lake and be transported by its beauty."
Her donation will be used for an illuminated boulder, which will sit prominently in the water and be known as Achenbach Rock. The name will have special meaning to Achenbach, who said her siblings joked about having a male child and naming him Rock Achenbach.
"So this naming opportunity kind of made our collective family wish come true," she said with a smile.
This isn't the first time Achenbach has made a major donation to the university. In 2011, she created an endowed scholarship in her parents' name as a way to honor their devotion to the importance of education.
"I came from a family of six children, and my work ethic came directly from my parents," she said. "They instilled in each of us that getting an education is the fuel that will give you a better life."
Achenbach came to SIU in 1990 as an assistant professor of microbiology. She steadily rose through the ranks, serving as associate dean before being named dean of the College of Science in 2014. Grateful for the opportunities the university has afforded her, she thought it was important to make a lasting impact.
"Through SIU, I was able to travel the world and do the research I loved most. Yet, it was always a joy to come home to Carbondale — to live, work and raise a family in a smaller community," she said. "SIU gave me this life, and I feel strongly about giving back."
Chelsea Coursey, director of development for the College of Science, said it sends a powerful message to members of the SIU community when they see such a positive example.
"Dean Achenbach is a thought leader on campus, and she serves as a powerful influence," Coursey said.
Achenbach urged others to join her in sharing their collective passion for SIU.
"As I reflect on my life here, I feel so lucky," she said. "It's time I show my gratitude and show my pride for SIU and what it represents."