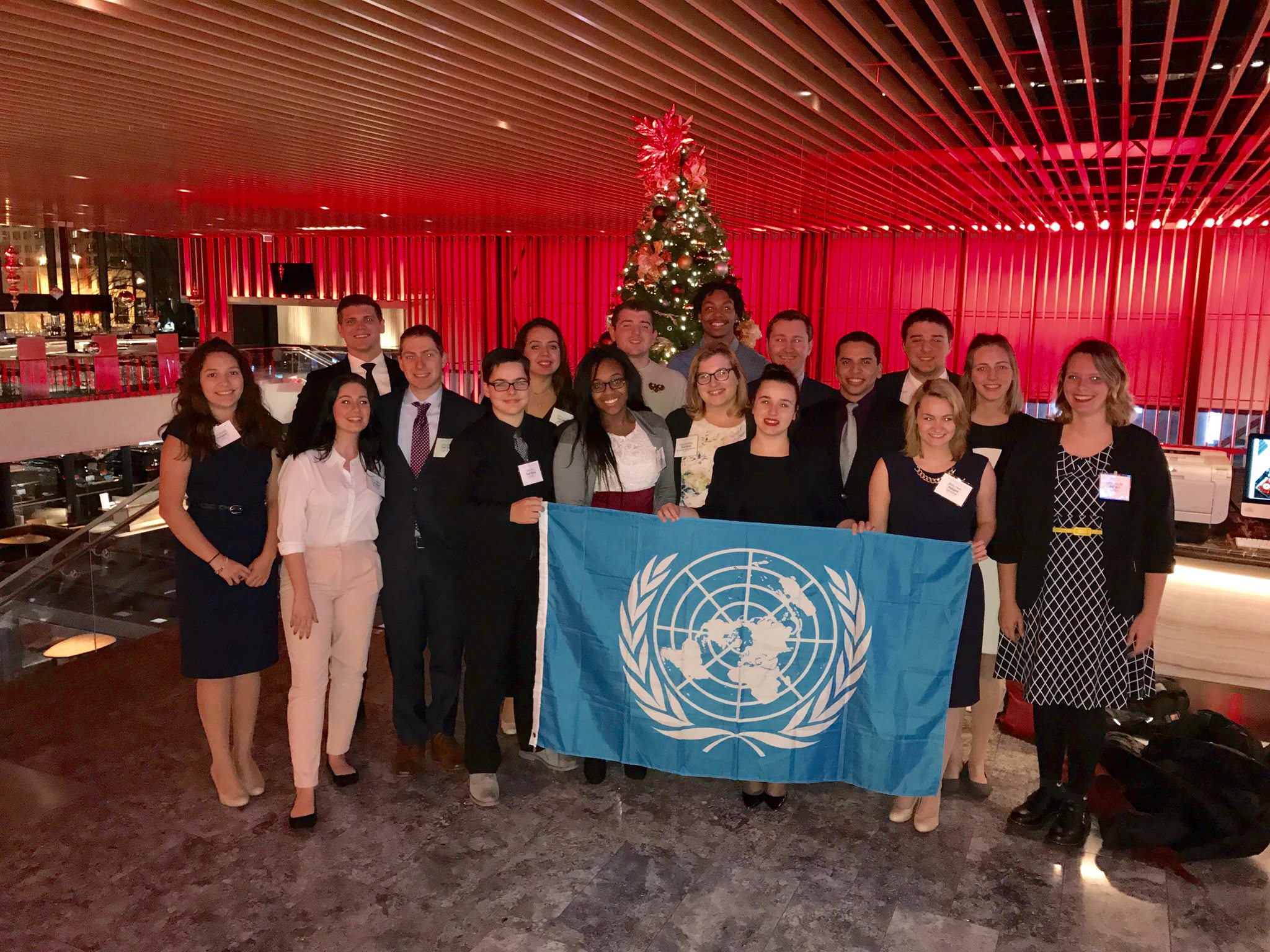 The SIU affiliate of the American Model United Nations, Inc. (AMUN) is raising funds for the annual spring conference to compete against other universities. The Paul Simon Public Policy Institute is collaborating with a team of 11 students to raise money and compete in the Midwest Model United Nations conference during February 22-25.
These students prepare for conference by researching their designated country. This spring they will be representing Greece. In the past, they have represented Qatar, Finland, Lithuania, Egypt, Iran, Luxembourg, Cyprus, Poland, Vietnam and Algeria. This chapter strives to educated and inform students on the current goals and missions of the United Nations in regards to international security, human rights, nation building, peacekeeping, and all things related to promoting human dignity for all peoples in all places. .
All funds raised through their crowdfunding campaign will help pay for the cost of travel, lodging, and conference fees.
The Model United Nations chapter at SIU aims at developing current students interested in the field of international relations into future global leaders
Support the SIU American Model United Nations Chapter by making a gift on the SalukiFunder crowdfunding page.