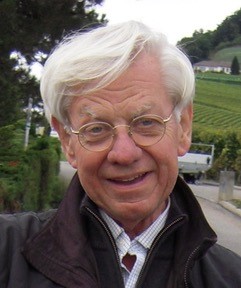 By Jeff Wilson
After years as a city planner, Allan Hodges is once again looking to the future by making a planned gift to his alma mater, SIU. His substantial estate gift will establish the Allan A. Hodges Graduate Scholarship in the School of Earth Systems and Sustainability Endowment Fund.
Born to British parents in Calcutta, India, the path to SIU wasn't a direct one.
"We moved to England after World War II and immigrated to the U.S. in 1948," Hodges said.
Originally hoping to become an architect, he enrolled at Ohio State University and later switched to the community analysis program. He spent a winter quarter at Mexico City College and became interested in the Latin American culture. He found a college bulletin advertising SIU's Latin American Institute and Community Development Institute and decided to take the bus to Carbondale.
"They basically created a curriculum for me, which showed it was a caring environment," Hodges said.
During his time at SIU, he was a member of the Phi Sigma Kappa fraternity along with Mike Morris, son of then SIU President Delyte Morris.
"They invited me to their home, and they invited me back the year after I graduated to meet Margaret Mead, who was speaking at graduation," Hodges said. "It was an important phase in SIU's history, and I was there. I enjoyed my entire experience at SIU. I met a lot of people and maintained many friendships for a long time."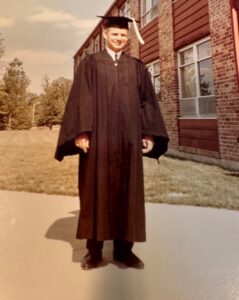 After earning his bachelor's degree in 1962, Hodges worked in Columbus, Ohio, for two years before deciding to pursue a master's degree at Michigan State University. It was then that he married his wife, Carol, and got his start in urban planning in Boston with Parsons Brinckerhoff (now known as WSP), a multinational engineering and design firm.
"I traveled across the country working on many important projects," Hodges said. "I was the environmental document manager during the Big Dig in Boston, which started in 1986."
The Big Dig was a major project in Boston that transformed the city's transportation flow, including redesigning Interstate 93, the construction of the Ted Williams Tunnel (I-90) under Boston Harbor, the Leonard P. Zakim Bunker Hill Memorial Bridge over the Charles River, and the Rose Kennedy Greenway, a park above the I-93 tunnel.
Reconnecting with SIU
Hodges said he didn't feel connected to SIU for many years. He noticed when the Saluki Football team won a national championship in 1983 and when Saluki Men's Basketball had a run of NCAA Tournament appearances in the early 2000s.
"SIU was in the news," he said. "I followed the sports from my home in Boston."
More recently, Hodges said he's taken notice of fundraising efforts that have exemplified how many people have been impacted by SIU.
"On the Day of Giving, SIU had more than 3,800 donors raising over $4 million. That's impressive," he said. "Then there was more than $600,000 raised in one night in Chicago at the Saluki Ball. Larger schools don't see that level of support. I believe in the mission of the university."
During a recent trip to Europe, Hodges spotted someone wearing something familiar.
"In Athens, I saw someone with an SIU sweatshirt," he said. "I meant to circle back and acknowledge it, but I missed my chance. You really do see Salukis everywhere you go."
Hodges hopes that his gift will help the School of Earth Systems and Sustainability expand more offerings to more students.
"I think SIU has the disciplines throughout the university to have a very important community planning curriculum in the near future that would really benefit Southern Illinois," he said.
For more information about making a planned gift, contact Kathryn Sime at kathryns@foundation.siu.edu. For more information on how to make a gift, visit siuf.org.