by Greg Scott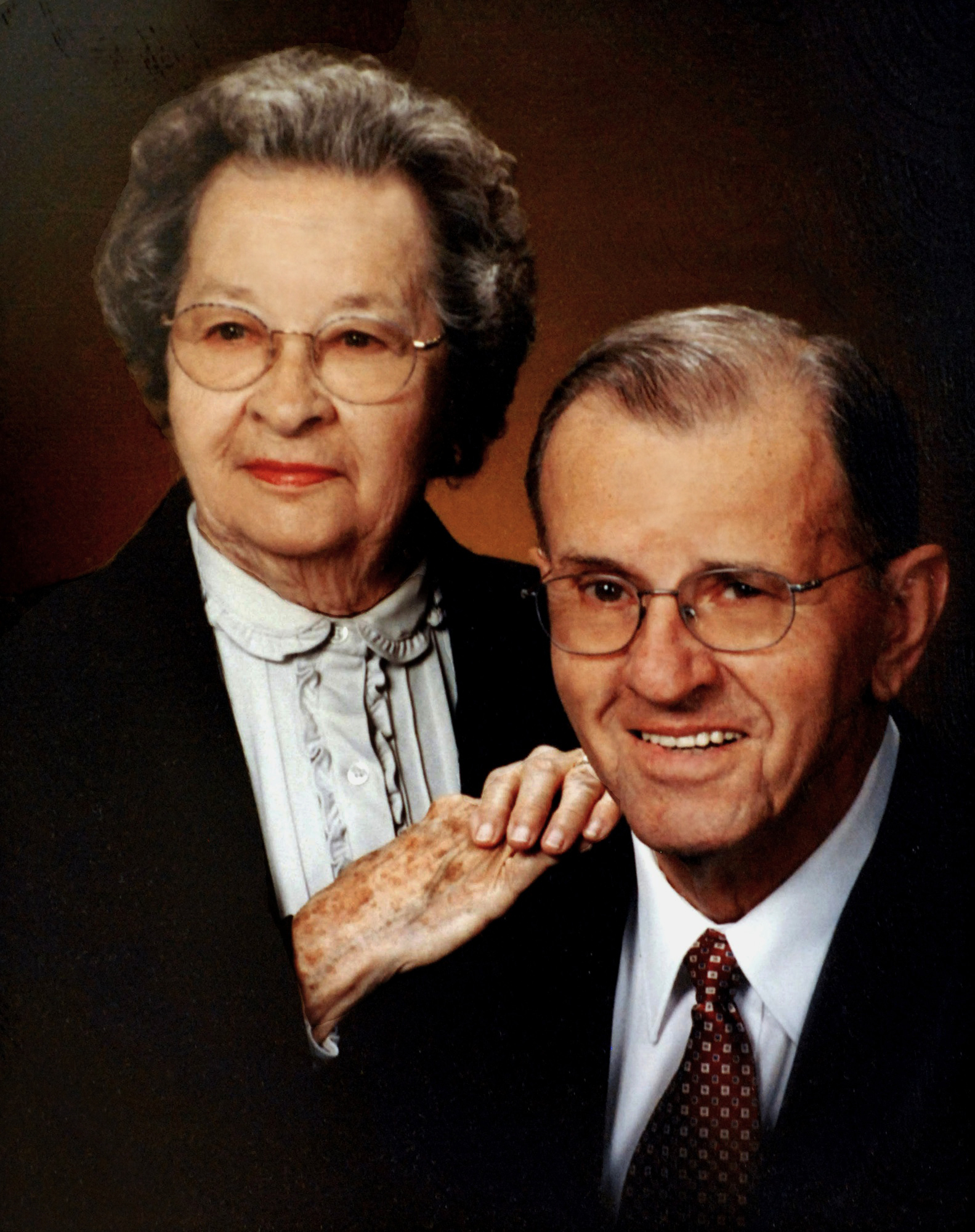 CARBONDALE, Ill. — A Du Quoin couple remembered for their devotion to SIU Carbondale and the SIU Foundation will benefit students in the College of Agricultural Sciences for years to come. A significant estate gift to the SIU Foundation from Harold and Nora Kuehn will fund scholarships for students pursuing degrees in plant and soil science and animal science.
"The Kuehn estate gift will help us recruit outstanding students in our Plant and Soil Science and Animal Science programs through scholarships," says Todd A. Winters, interim dean of the College of Agricultural Sciences. "The Kuehns were proud supporters of our college. Agriculture students will continue to benefit from their outstanding show of philanthropy."
Rickey N. McCurry, vice chancellor for institutional advancement and chief executive officer of the SIU Foundation, says: "This gift is a testament to the loyalty and generosity that Harold and Nora Kuehn exhibited to SIU Carbondale during their lifetime. The Kuehns cared a great deal for this institution, in particular, the College of Agricultural Sciences and its students. Harold was a leader who impacted the world of agriculture. The Kuehn's legacy will be honored through the future generations of Salukis who will benefit from this bequest and forge new ground in the agriculture field."
Harold, an Elkville native who received a bachelor's in agriculture from Southern in 1951, became the first President of the Ag Alumni Society of SIU. He served on the board of directors for the SIU Alumni Association, including one year as president, 1984-85; and was a SIU Foundation board member for more than a decade, residing as its president from 1991-1994. Harold received distinguished service awards from both organizations, in addition to the Alumni Achievement Award from the College of Agriculture in 1996. He was on an advisory council to three SIU presidents.
A U.S. Navy veteran of World War II, Harold was a career farmer who produced grain and livestock; he was recognized with an Illinois Master Farmer Award. He was president of the Illinois Soybean Association in 1968 and one of its founders. His leadership went well beyond the state of Illinois. Harold traveled to 49 countries doing market development work for the Foreign Agriculture Service in USDA and American Soybean Association, including the first trade mission to Russia in 1972. He was the American Soybean Association president at the time.
Harold was a retired athletic official with the Illinois High School Association. He was also a longtime servant to the Board of Directors for Marshall Browning Hospital in Du Quoin. The Kuehn Medical Center opened December 2009 in Du Quoin.
John Rednour, Du Quoin State Bank chairman and mayor of Du Quoin, says: "Harold Kuehn was a true gentleman, one that I respected greatly for his honesty and willingness to take on any kind of work in order to assist others."
Former SIU Alumni Association president and Du Quoin native Doris Rottschalk adds: "Harold Kuehn was an inspiration to all who knew him. He was devoted to his wife Nora and SIU. He realized that his success came from the opportunities he received at SIU and he was always willing to give back to his alma mater. He was SIU's ambassador who served with enthusiasm, dedication, and dignity."
Nora worked at Croessman Wholesale Co. for 25 years, before retiring and selling the business to two of her employees. She was a member of First United Methodist Church in Du Quoin. She often accompanied Harold to university events, and particularly enjoyed baseball and basketball. The Murphysboro native traveled to 38 foreign countries during the time of her husband's service to agriculture.
Nora was an active member of Beta Sigma Phi (Chapter Illinois Zeta Masters) since 1938, and her hobbies included ceramics, golf and swimming. Roger Neuhaus, 1990 SIU Carbondale graduate, met the Kuehns when he worked with the SIU Alumni Association staff. Neuhaus says the two complemented each other well.
"Harold's gentle manner and diplomacy impressed me from the start. In particular, in the face of things that were perceived as crises for the organization," Neuhaus says. "One of the things I loved about Nora is that you always knew where you stood with her. She was the antithesis of Harold; which is what made them a great team.
"I learned so much history about the region and the university while sitting in their living room on Main Street in Du Quoin. Theresa and I loved them both like family; as they did us. They are forever in our hearts."
Harold and Nora Kuehn were married 46 years before they passed away.
Paul Conti, an SIU Foundation board member and retired executive in Glen Ellyn, says the Kuehns had a longstanding commitment to Southern. Conti, like Kuehn before him, has served on both the Foundation and Association boards.
"I followed Harold on both boards so we spent a lot of time together. It was through the work of Harold and others that the Association and Foundation boards became as strong as they are today," Conti says. "Harold helped enhance our alumni relations and fundraising efforts. It transformed us from being more than a quiet, bucolic organization in southern Illinois.
"You couldn't find nicer and sweeter people than Harold and Nora. The Kuehns had a great love for the university and community … we are blessed to have known them. They were leaders and willing to share with SIU, their community and church. This gift is a continuation of that leadership and generosity."