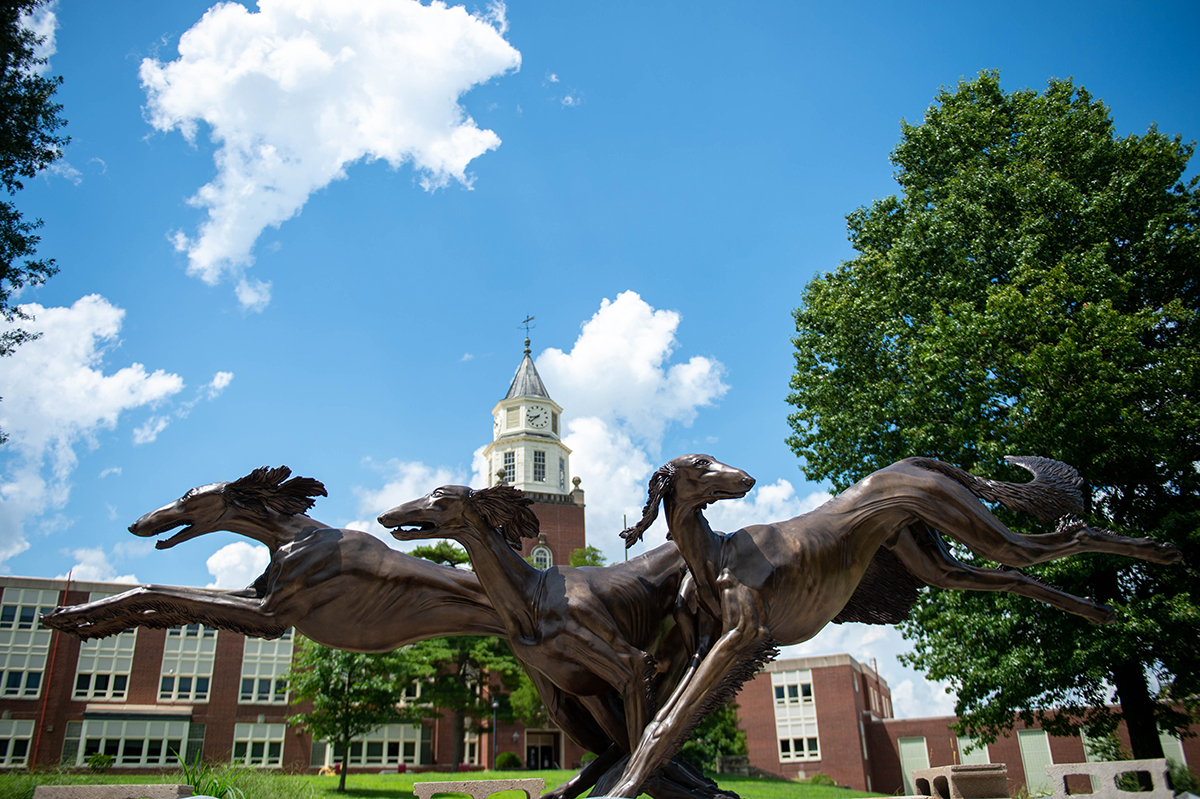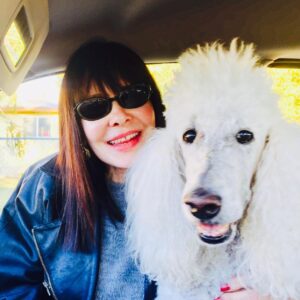 By Rebecca Renshaw
Whenever Karen Bedwell Herhahn receives marketing material for SIU Carbondale, the photo of the iconic Pulliam Hall is most often prominently featured. However, Bedwell Herhahn does not see just the clock tower of the building—instead she sees University School where she went to junior high and high school. Fond memories of her formative years spent in that building always spring to her mind.
So last year when reviewing the plans for the new Saluki Alumni Plaza statue featured prominently in front of Pulliam Hall, she felt moved to donate $2,000 to the Plaza.
"I spent a lot of time in U-School looking out over SIU campus and it carries a special significance to me. My Father, R. Ralph Bedwell, was recruited by President Delyte Morris to serve as the Director of the newly developed Small Business Institute. Knowing the importance of a good education, my parents sent all of their children to University School. We had opportunities that did not exist in typical small-town schools."
The primary purpose of University School was a place to do special research and observation. In 1951, the school building was completed. Lower classes, nursery, pre-school, etc., featured two-way glass for student teachers training. Juniors and seniors were able to enroll in university classes. Many of the instructors had their Ph.D.'s. An Olympic size pool, a large art and industrial arts wing with classrooms, an exceptional music program along with top academic programs were available to students. The last high school class to graduate was 1968. Grades nursery through 6th grade were closed in 1971.
Bedwell Herhahn currently sits on the College of Business and Analytics Dean's External Advisory Board. Members of the Board address and make recommendations on strategic planning, the curriculum, development, and other critical issues.
In the early 2000's, Bedwell Herhahn made a deferred gift of nearly $150,000 in honor of her parents and established the R. Ralph and Elnora J. Bedwell Endowment for Small Business Development. The purpose of the endowment is to support seminars for the small business community in Southern Illinois.
"Even though I completed all three of my college degrees at other universities, no other university has ever held my loyalty and fond memories like SIU Carbondale," said Bedwell Herhahn.
Engage with us on LinkedIn, Facebook, Twitter and Instagram.