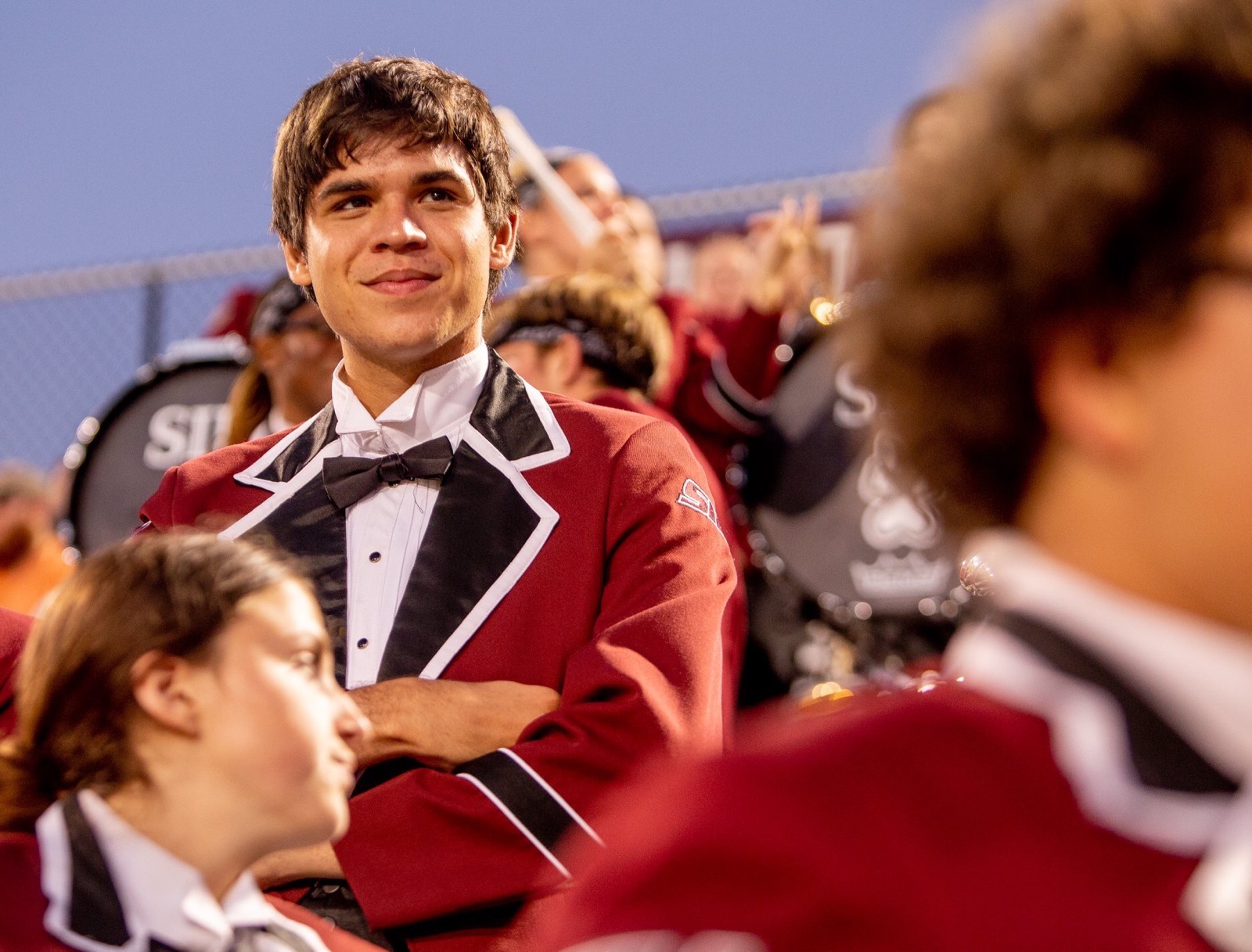 Marshall Brown is a senior studying political science.
What is your level and the degree you will be receiving from SIU?
I will be graduating at the end of this semester. I will be graduating with a bachelor's degree in political science with a specialty in public service, and a minor in music.
What sparked your interest in this type of degree?
I have always been interested in politics and the news and that is why I have picked political science as my undergraduate degree. While earning my degree in Political Science I decided to seek a graduate degree in public administration. I hope to someday work for a state or federal agency specializing in policy creation/implementation.
What are your plans after graduation?
I will start coursework in the Master of Public Administration program.
What have you enjoyed most about your time at SIU?
The most enjoyable experience I had at SIU was being a member of the marching band directed by Dr. Brozak. Dr. Brozak's dedication to the program and his leadership made me proud to be a Marching Saluki.
What are your thoughts about receiving the Banterra scholarship and what do you think of Banterra's efforts toward the community?
I want to thank Banterra for the scholarship I received. Just as important to me as the financial help, is the honor I feel from being recognized by a community leader like Banterra. Over the past years I have become aware of all the good things Banterra does for Southern Illinois, and that made the scholarship I received even more special to me.
 What would you say to other potential donors about giving back to SIU?
That the support from donors means a lot not only to the students, but also to the community. SIU is one of the largest employers in Southern Illinois. Supporting the campus strengthens the community as a whole. It is great to see businesses, in the private sector, such as Banterra take on such a commitment to the community in which they service.
Engage with us on LinkedIn, Facebook, Twitter and Instagram.