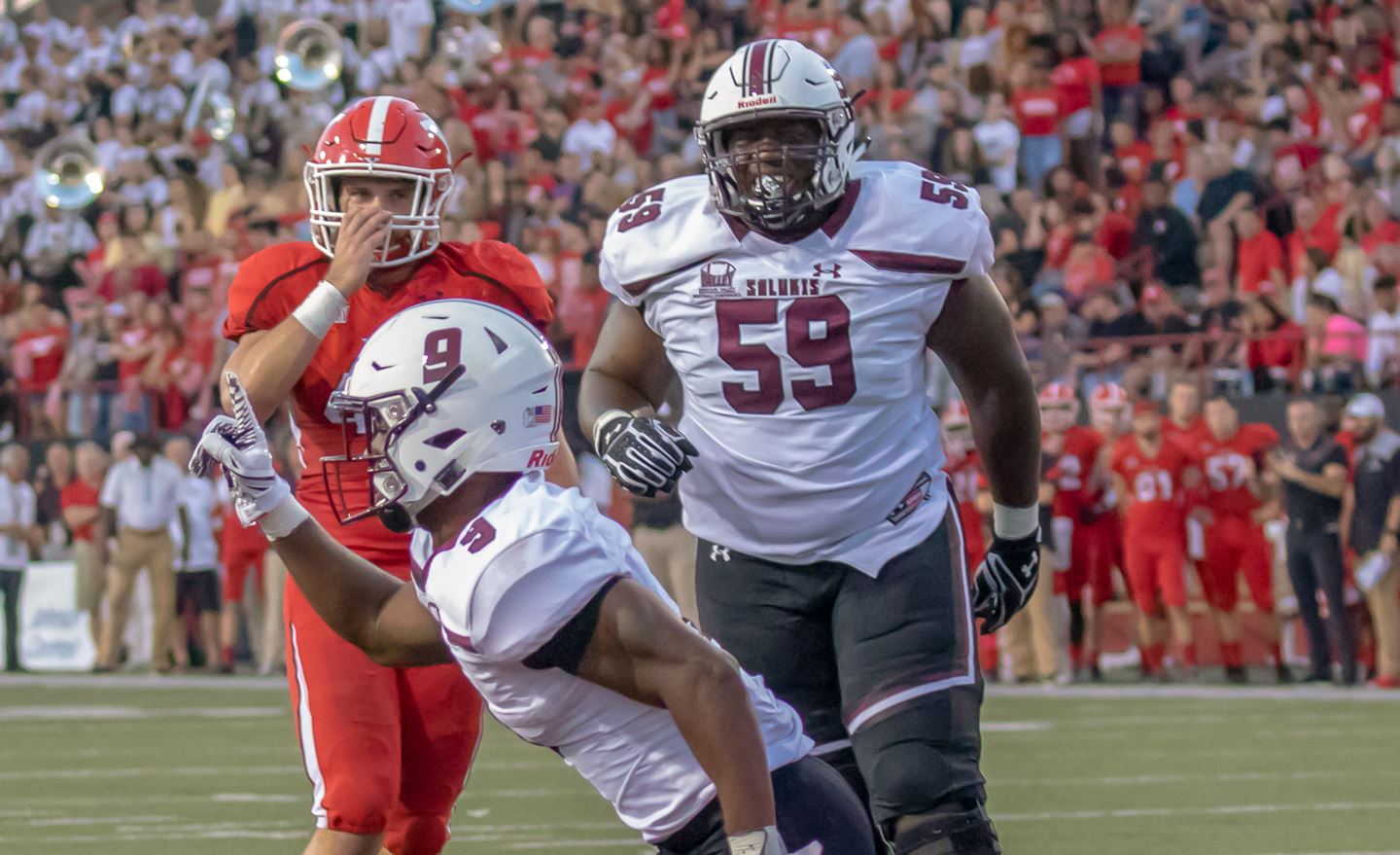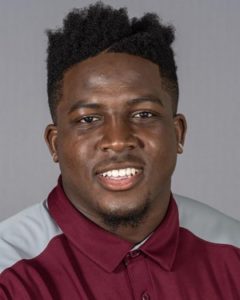 By Ron Reeves
CARBONDALE, Ill. — ZeVeyon Furcron, a sophomore from Crest Hill and a member of the Saluki Football team, received the Julius A. and Norma H. Johnson Athletic Scholarship for the 2018-19 academic school year. Furcron helped pave the way for 1,000 – yard rusher D.J. Davis in 2018.
"ZeVeyon does everything right for our team and leads by example," said head football coach Nick Hill. "His attitude and personality is contagious and makes people around him better."
"Having a scholarship here at SIU is a huge deal for my family and me," said Furcron. "I am the first one in my immediate family to go to college with a scholarship."
Even though he redshirted during his first year at SIU, Furcron was named Missouri Valley Football Conference Academic Honor Roll and the team's Defensive Scout Player of the Year. During this past season, he switched positions from defensive tackle to left guard which helped improve the offensive line.
"This scholarship shows that all my mom's hard work didn't go to waste," added Furcron. "I am able to pay her back with this scholarship and by hopefully making it to the NFL one day."
Julius Johnson was a St. Louis, Missouri native who earned his bachelor's degree in Political Science from SIU in 1975. As a member of the 1956 and 1957 SIU gymnastics team, Julius was a stellar performer especially on the parallel bars. After receiving his degree, he served in the Army before earning his law degree from Howard University in 1963. Julius and Norma were married in June 1964. Julius worked as public defender, law school lecturer, and assistant U.S. attorney before his appointment as administrative judge for the Department of Labor in 1976. He was honored in 1997 as an SIU Distinguished Alumni. Norma Johnson was a Lake Charles, La. native, who was the first African-American women appointed as the U.S. District Court Chief Judge. Julius passed away in 2010, and Norma in 2011. Their legacy continues to this very day.
Engage with us on LinkedIn, Facebook, Twitter and Instagram.