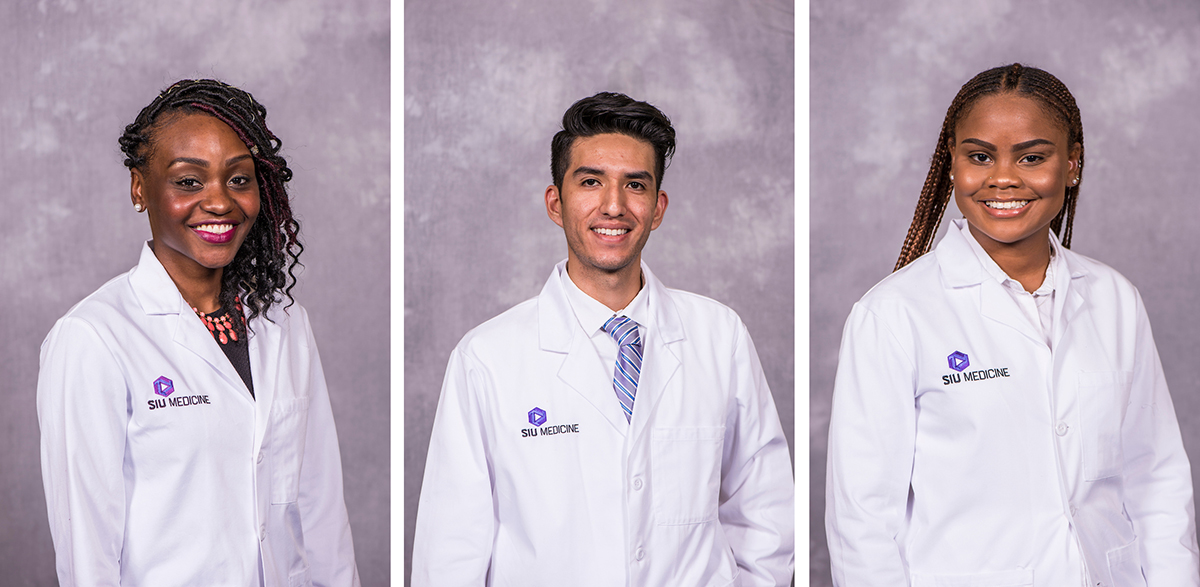 By Jeff Wilson
For many, a career in the upper levels of health care can seem out of reach. Finding the time and money it takes to earn the necessary education is a daunting obstacle for most.
In 1972, the SIU School of Medicine established the Medical/Dental Education Preparatory Program, better known as MEDPREP. The program provides assistance to educationally and/or economically disadvantaged students, and it has helped more than 1,000 students matriculate into medical or dental school.
Even with the MEDPREP option, students face an uphill battle when it comes to paying tuition and bills, while juggling classes, work and a personal life. It's in this area that scholarships fill the void.
A lasting legacy
A longtime biology instructor for MEDPREP, Shirley McGlinn passed away in late 2012. After her death, the Shirley J. McGlinn Memorial Scholarship Fund was established to benefit MEDPREP students. To honor Shirley's contributions, MEDPREP is holding a special fundraising drive this year to endow the scholarship to ensure student support for years to come.
McGlinn was well-known for her support of students. She believed in mentorship and providing financial support. Along with fellow MEDPREP faculty members, she authored several editions of "Meeting the Challenge of the MCAT," which helps prepare students for the test.
The scholarship is one of only a handful that support MEDPREP students, and like all scholarships, further support is always welcome. [A gift of any size to the Shirley McGlinn Endowed Scholarship fund will help us reach our $25,000 endowment goal and ensure continued scholarship support for students.]
Inspired to make a difference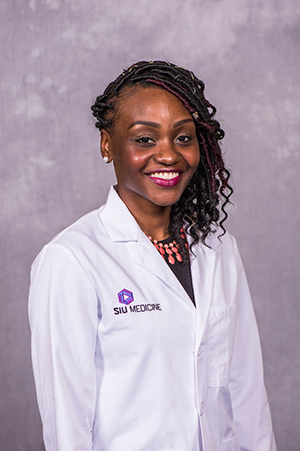 Stacey Joseph lived with her family in Haiti for 11 years before moving to Florida in 2004. They came for a vacation, but family and friends urged them to stay and seek asylum in the U.S.
"My parents wanted to create a better life for me and my siblings," she said. "I was fortunate to have that experience to live in Haiti. I was able to observe the suffering due to the poverty and the lack of medical services. That got me interested in helping people. I saw that even in the U.S. there were some areas that had similar issues."
After earning a bachelor's degree in biology from Florida State, Joseph knew she wanted to be a physician. Her sister had a friend who was in MEDPREP, so she decided to apply.
"I knew that it caters to students that are underrepresented in the medical community," she said. "I could tell by reading the information online that it was a family-oriented program. I needed that guidance."
After being accepted, Joseph was awarded the McGlinn Scholarship.
"It was very inspiring to receive that scholarship," she said. "I'm so thankful for the opportunity to be a MEDPREP student. It changed me as a person. Without it, I don't think I'd be going to medical school."
Helping the community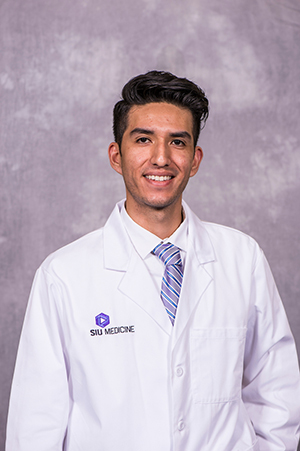 Oscar Castro grew up in East Moline and attend the University of Iowa as an undergraduate.
"I struggled to effectively study," he said. "High school didn't prepare me as well as I would have liked."
Now, he's nearing completion of the MEDPREP program and has two medical school acceptances on the table.
"The program showed me the best way for me to learn and how to implement what I learned," he said.
Castro has had steady employment since his high school days, but receiving the McGlinn Scholarship allowed him to put more focus on his studies.
"It gives me some wiggle room," he said. "During busy times, I can reduce my work hours. That has really helped me."
While he hasn't settled on a specialty, he knows that he wants to give back to his community and the program that opened so many doors for him.
"I would like to return to my hometown area and serve that population," he said. "I want to help people who are in my former position and contribute to the MEDPREP scholarships. I think it's important to help those people advance to where they want to be."
Easing the burden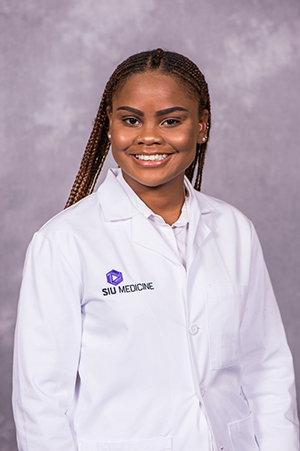 Chinue Wilford has always loved kids. She plans to go into pediatrics after her days in MEDPREP.
"Kids just bring a certain type of energy into a room," she said.
Of course, becoming a doctor hasn't always seemed to be a likely route for Wilford.
"Being an African-American female, there's not a lot of representation," she said. "There's not a lot of people in the profession who look like me."
Even with the opportunities provided by MEDPREP, financial assistance has been key to her success. The McGlinn Scholarship eased the burden on her and her parents.
"Financial aid can only do so much," she said. "It was a great relief. My parents have helped me all they can, but I have other siblings that plan to attend college and also need financial assistance."
Giving is important to Wilford, and she hopes to help others with her donations in the future.
"You never know what individuals are going through and what kind of impact you can have on their lives," she said.
How to give
Donations can be made year-round at www.siumed.edu/foundation. For specific information on MEDPREP scholarship giving, please visit www.siumed.edu/medprep and click on "About/Scholarships." On March 6, donors can help celebrate the SIU Day of Giving my visiting www.siuday.siu.edu and making a gift to benefit the scholarship, program or unit of their choice.