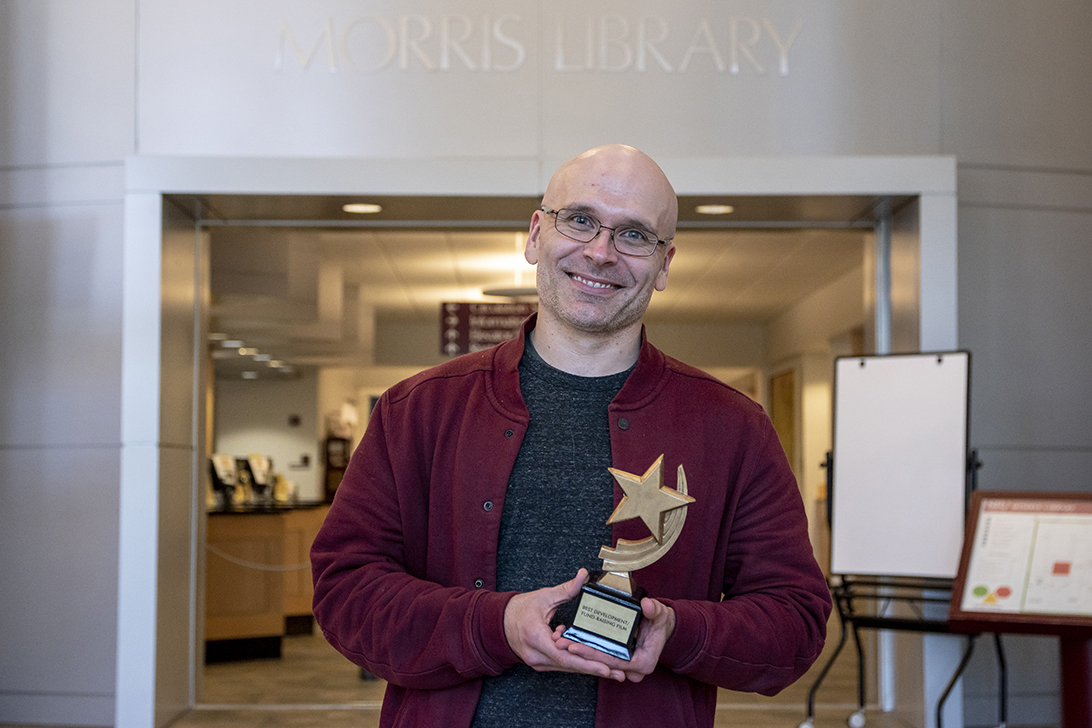 One of the best things that results from the SIU Day of Giving is the creativity that SIU staff and faculty exhibit leading up to the big day. While the SIU Foundation produces a series of videos designed to inspire donors to give to their favorite project or college, the staff from many of the colleges and units often decide to produce individual videos promoting their favorite initiatives as well.
One such example is the video that Josh Vossler produced featuring Morris Library. As head of reference and instruction reference and instruction services, Vossler is passionate about his place of work. So passionate that he produced a video that went on to win the prestigious 2018 Arlies award from the Association of Research Libraries film festival in Atlanta, Georgia.
The film festival highlights and shares multimedia products developed by member institutions to increase knowledge and use of libraries, their spaces, services, collections, and expertise.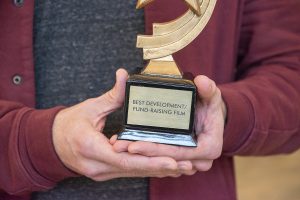 Out of 40 entries, Vossler's video won the category award for Best Development/Fundraising Films. The video was shared via the library's social media and embedded on SIU's website. With the help of Vossler's creative production, Morris Library and its affiliates raised nearly $20,000 from 73 gifts during the 2018 SIU Day of Giving.
We want to congratulate Josh Vossler and the entire staff at Morris Library for the pride and passion they exhibit each day as they work at the library.
To view Vossler's video, click here: https://vimeo.com/258105241. To review last year's SIU Day of Giving results, visit www.siuday.siu.edu.
Morris Library Day of Giving 2018 from Joshua Vossler on Vimeo.