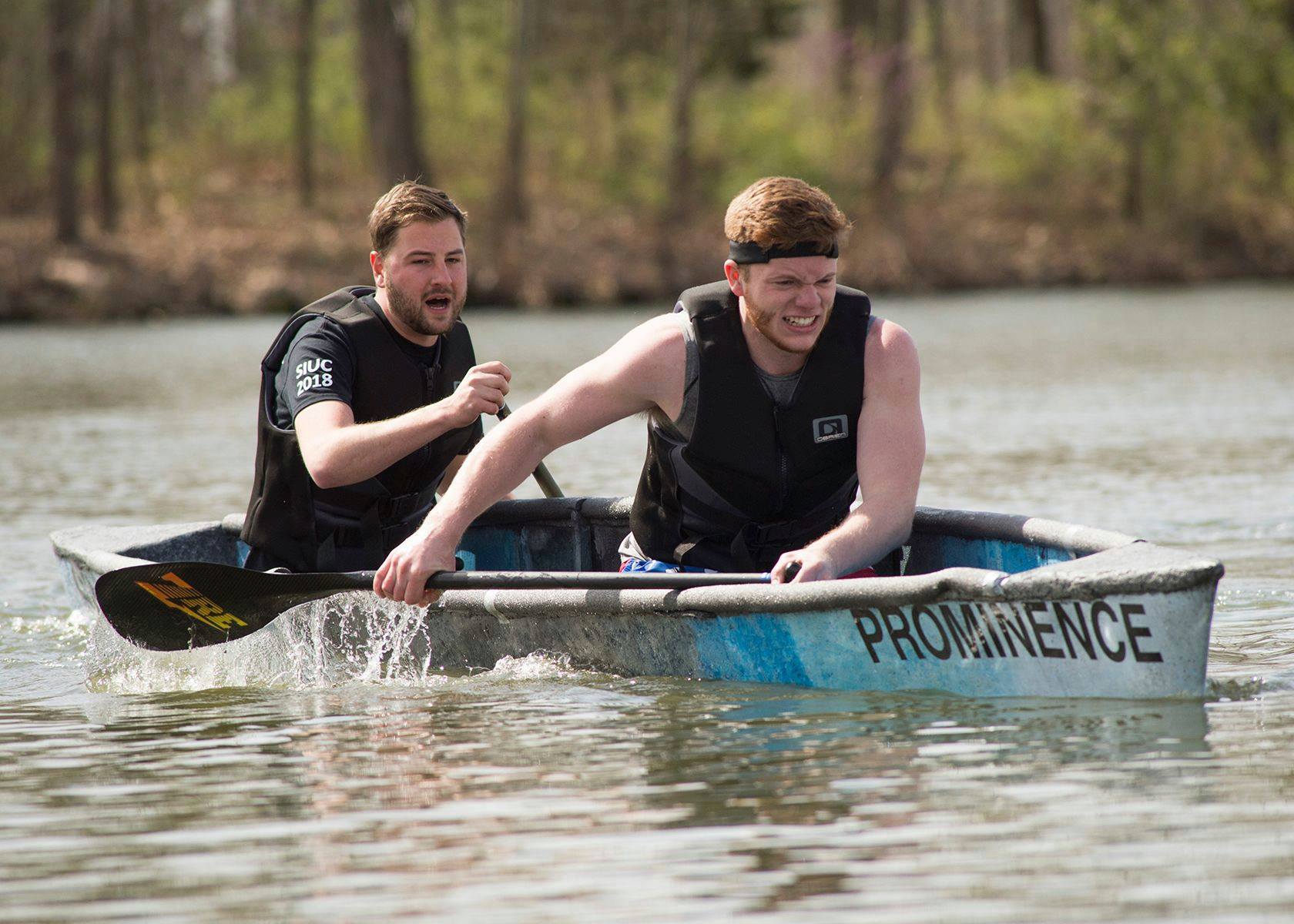 By Jeff Wilson
For members of SIU's Concrete Canoe and Steel Bridge teams, it's all about the experience.
Both teams, made up of dozens of engineering students, earned spots in the national championships. The Steel Bridge team has already competed, finishing 36th overall, at the University of Illinois. The Concrete Canoe team will be traveling to San Diego State University for its competition June 23-25.
Each team represents the SIU chapter of the American Society of Civil Engineers (ASCE). Technical jargon aside, the teams follow particular parameters to build their structures and are judged based on a number of factors.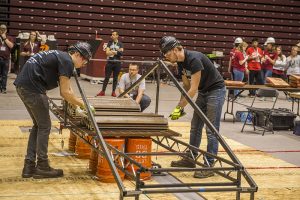 "The students get to do all the actual planning," William Eichfeld, associate professor and faculty advisor for the teams, said. "They are in charge of the organizing, scheduling, design and creating. It allows them to face real-world issues, encourages teamwork and develops interpersonal and communication skills."
Having teams that compete on a national level is important to student retention and recruitment.
"Visitors, including prospective students and parents, see the enthusiasm," Eichfeld said. "These teams help us produce better engineers, and they can see that."
The teams are mainstays within the College of Engineering, each having been active for decades. The knowledge gained each year is passed down from class to class.
For the Concrete Canoe team, this is only its third trip to the national competition. Of course, getting the team to San Diego is no small – or cheap – task.
"The department does what it can," Eichfeld said. "The students use their own cars, and in many cases, pay for the trip themselves. There are some teams around the country that don't attend nationals simply because they can't afford it."
The ASCE Design Teams are in the midst of a crowdfunding campaign powered by the SIU Foundation's SalukiFunder website. The site allows secure gifts, of any amount, to be given in support of the teams. With about a week left in the campaign, they're still striving to reach their $15,000 goal. The money raised will be used to help pay for registration fees and the cost of travel.
"Our alumni are wonderful," Eichfeld said. "They come back and help judge competitions and regularly offer job applications to our students. Many stay very involved. By making even a small contribution to this cause, every alumni can help our students."
To make a gift, click here.
Engage with us on LinkedIn, Facebook, Twitter and Instagram.