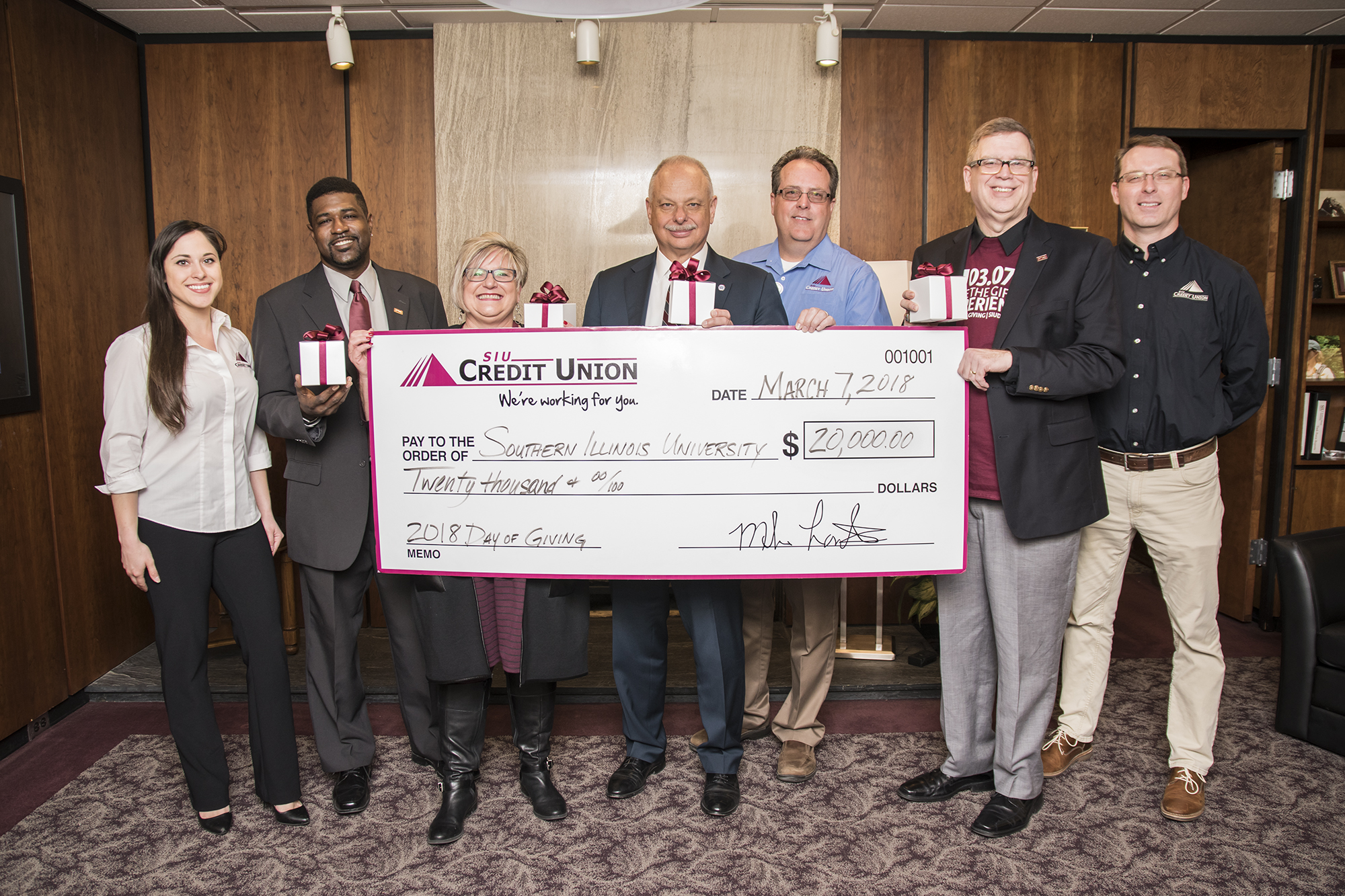 In March, SIU Credit Union kicked off the 2018 SIU Day of Giving with a $20,000 donation to New Student Programs.
"We are thrilled to receive the donation and are appreciative of the great corporate partnership the university has with SIU Credit Union," said Cordy Love, director of New Student Programs.
The money will support the annual Saluki Start Up and Weeks of Welcome programs, which help new students as they begin their Saluki journey.
This year, representatives from the credit union will speak to new students and their families about financial planning and banking. During these sessions, New Student Programs will give away 3,000 USBs containing a pre-made budget and other financial information.