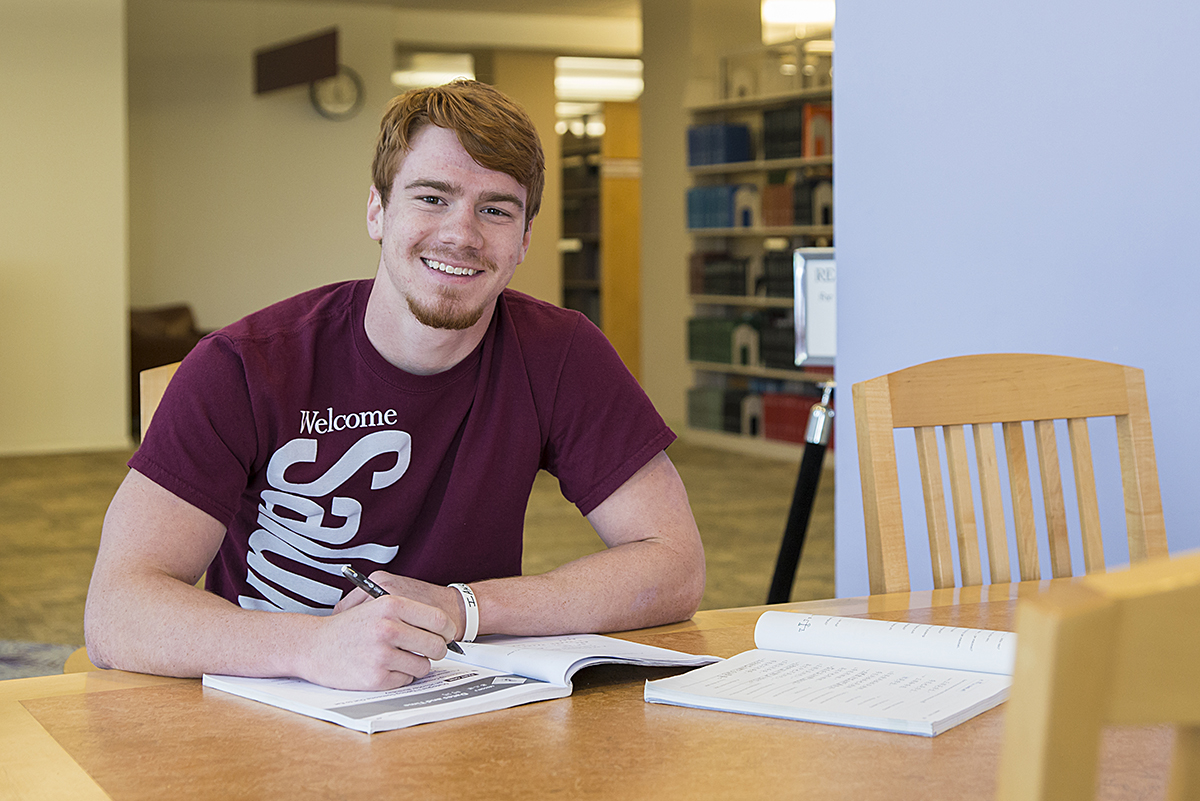 Logan Jerolds is planning to take his local work ethic global.
The freshman from Jonesboro is studying foreign language and international trade. He said SIU's international student population was an important factor in his decision to come to Carbondale.
"I've wanted to be involved with international students and their culture," Jerolds said. "That's always been my passion."
Coming to SIU wasn't a given for Jerolds. As is the case for many students, there were financial hurdles to overcome. He applied for loans and filled out applications for numerous scholarships.
"I wanted to come to SIU, so I started saving right off the bat," he said. "I was just even praying about it."
Then came the news he had received the Martha Lence Wynn Scholarship, which is worth $8,000 a year. This scholarship is specifically for graduates of Anna Jonesboro High School. The funds ensured Jerolds was able to begin his Saluki journey.
"It brought an extreme amount of joy to me, because when you know you're not going to have debt for the rest of your life that just brings this weight off," he said. "I have the utmost gratitude to the donors."
Jerolds said he encourages other students to get involved with activities at SIU.
"You can jump in and become part of the university really fast," he said.
While his time at SIU is still in its early stages, Jerolds' ultimate goal is to travel abroad and see as much of the rest of the world as he can.
"I really do have a desire to travel the world," he said. "I've been spending a lot of time and a lot of hard work for most of my life saving for that."
Engage with us on LinkedIn, Facebook, Twitter and Instagram.