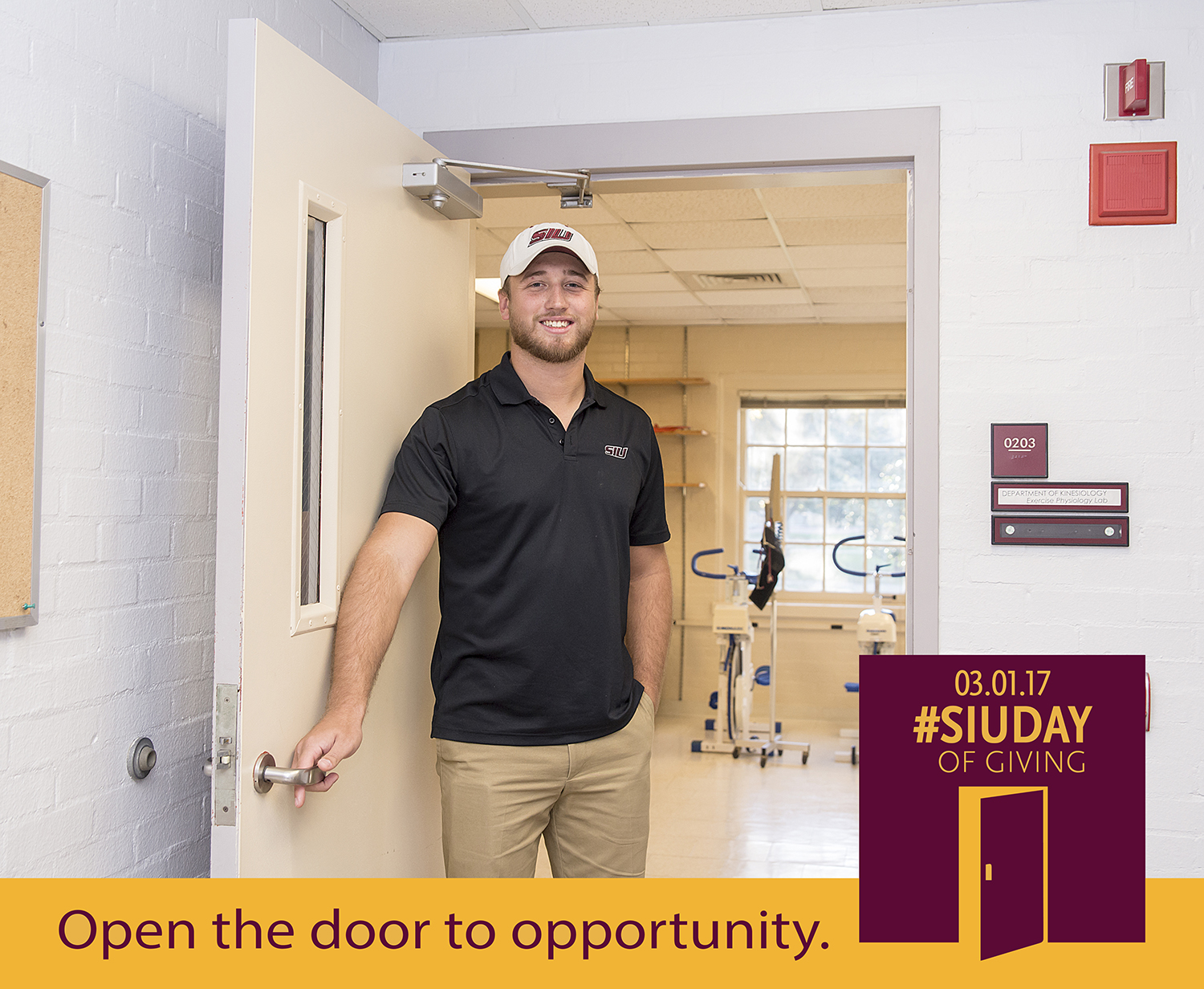 James Molitor is a senior from Grayslake, Illinois. He is specializing in exercise science.
Why did you choose SIU? Both of my parents are SIU alumni and because of this, I was introduced to SIU at a very young age. When I was younger, my parents would bring me down to SIU for football and basketball games. I can remember the atmosphere of those games to this day and as a kid I was hooked on the Salukis. When it came time for me to start looking at colleges, I visited many universities but none of them provided me with that feeling of being "at home" like SIU did.
What inspired you to choose your area of study? I chose the area of kinesiology because I wanted a career after college where I could help people improve their health and overall quality of life. I also have always had a very strong interest in science.
What achievement in your life are you most proud of? The achievement in my life that I'm most proud of right now is graduating from SIU.
Why should someone consider donating to the College of Education and Human Services? Students who are a part of the College of Education and Human Services are dedicated to obtaining a degree which will later help them to give back to their communities.
Do you have a message you would like shared with a potential donor? Donating to the College of Education and Human Services will help to provide us with the best education and opportunity possible so that we can better serve the community in the future. I would also thank them for taking the time to consider donating.
If you had $1,000 to donate to the College of Education and Human Services, what would you like to see that money benefit? I would like to see that money benefit the Strong Survivors program. It is an amazing program that truly benefits cancer patients, cancer survivors and their dedicated caregivers.
You can support SIU College of Education and Human Services during SIU Day of Giving on Wednesday, March 1: https://siuday.siu.edu/giving-day/1003/department/1324